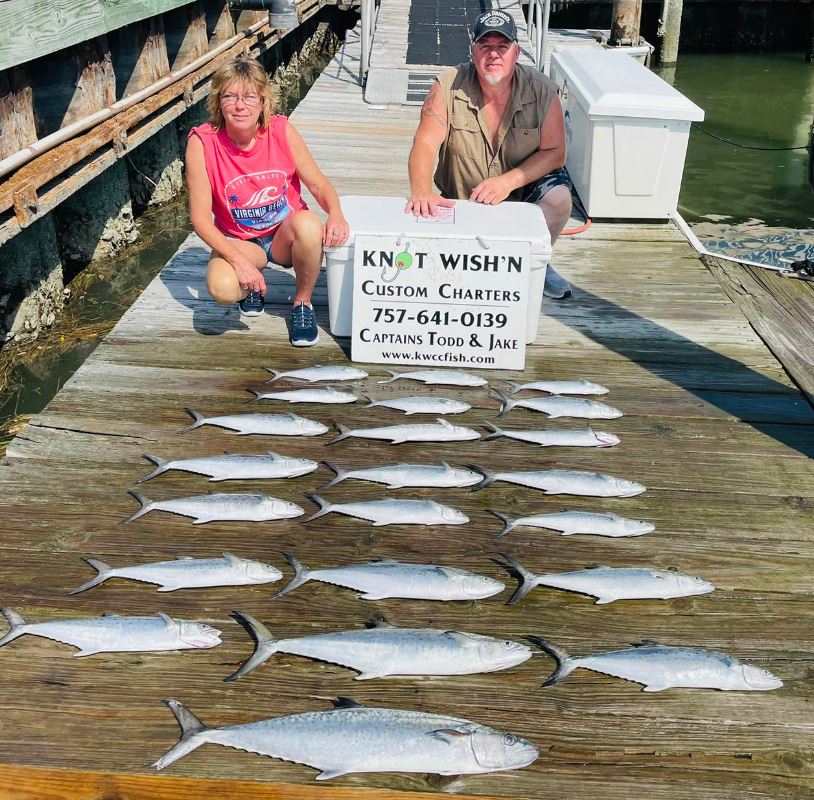 Hurricane Lee is on the radar of many anglers, but it seems that it will not affect the local fishing conditions much, except for some big swells.
The lower bay and the oceanfront are good spots to troll for Spanish Mackerel, and maybe some King Mackerel and Albacore as well.
Red drum are leaving the Bay and heading to the ocean, where they can be seen in large schools on the surface. Surf fishing for them should be good in the coming weeks.
Cobia are also starting to move out of the Bay, and they can be caught along the oceanfront until September 15th, when the season closes.
The CBBT structures and the local reefs are holding sheepshead and even some trigger fish, which are fun to catch on light tackle.
Flounder fishing is getting better, especially for those who use live Spot as bait. Some of the biggest flounder of the year are caught in September. Spot fishing is also picking up, with some nice yellow belly spot showing up.
Speckled trout and puppy drum are active in the creeks and inlets of the Bay, and they can be caught on a variety of lures and baits.
Offshore wrecks are producing a mixed bag of black sea bass, triggerfish, spadefish, amberjacks, and flounder. All of these fish are good to eat and put up a good fight.
The Virginia Beach Fishing Pier is offering some decent fishing for spot, pompano, drum, small croaker and few roundhead. These fish are easy to catch and good for beginners.
Offshore bluewater crews are having a blast with billfish action. White Marlin numbers are increasing, and Blue Marlin are also being caught. Dolphin, Tuna and Wahoo and Tilefish are also in the mix, making for some exciting trips.
TOP VIRGINIA BEACH CHARTERS!