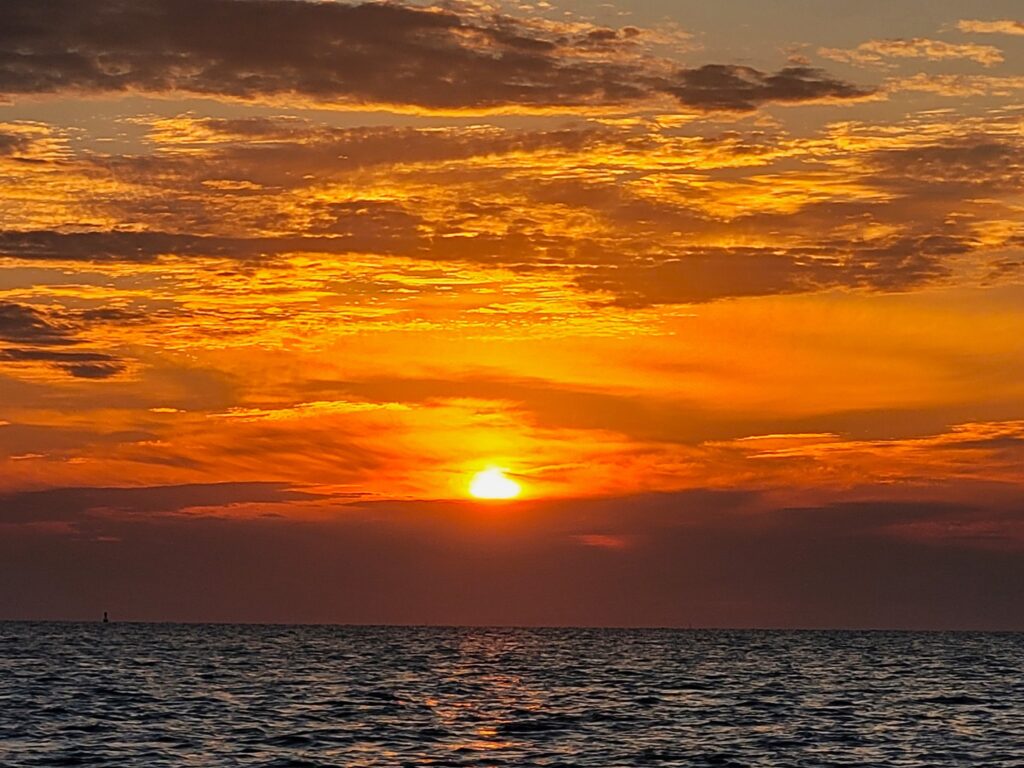 The weather and fishing report for this week is very promising, with a variety of species biting well in different locations. Here are the highlights: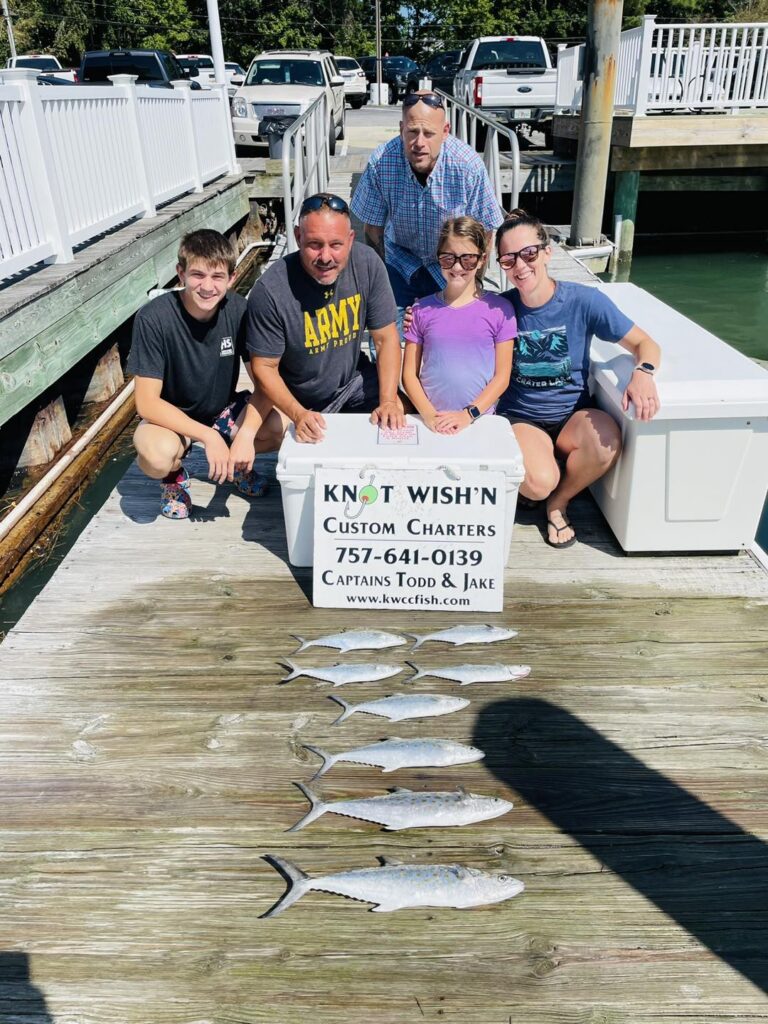 Bluefish and Spanish Mackerel are abundant in the bay and along the oceanfront, providing anglers with fast and furious action. These fish are aggressive and can be caught on spoons, plugs, jigs, or live bait.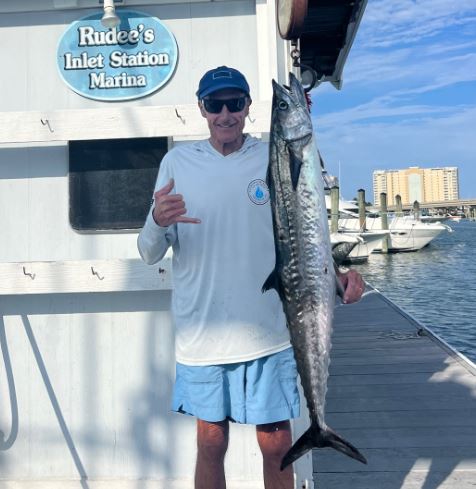 September should provide some good King Mackerel action. Kings can't resist live baits slow trolled on Mackerel rigs.
Larger Red Drum are showing up near bay structures, such as the CBBT and artificial reefs. These powerful fish can be caught on cut bait, live eels, or crabs. Some anglers are also sight-casting to them with bucktails or soft plastics.
Cobia are still around, and some of them are very large. They can be found near the same bay structures as the Red Drum, or cruising along the surface. Live bait, such as croaker or spot, is the best way to entice them, but they will also hit artificial lures or flies.
Slot sized Redfish and Trout are biting well in the rivers and estuaries, especially around grass beds, oyster bars, or docks. These fish can be caught on a variety of baits and lures, such as shrimp, minnows, gulp, or topwater plugs.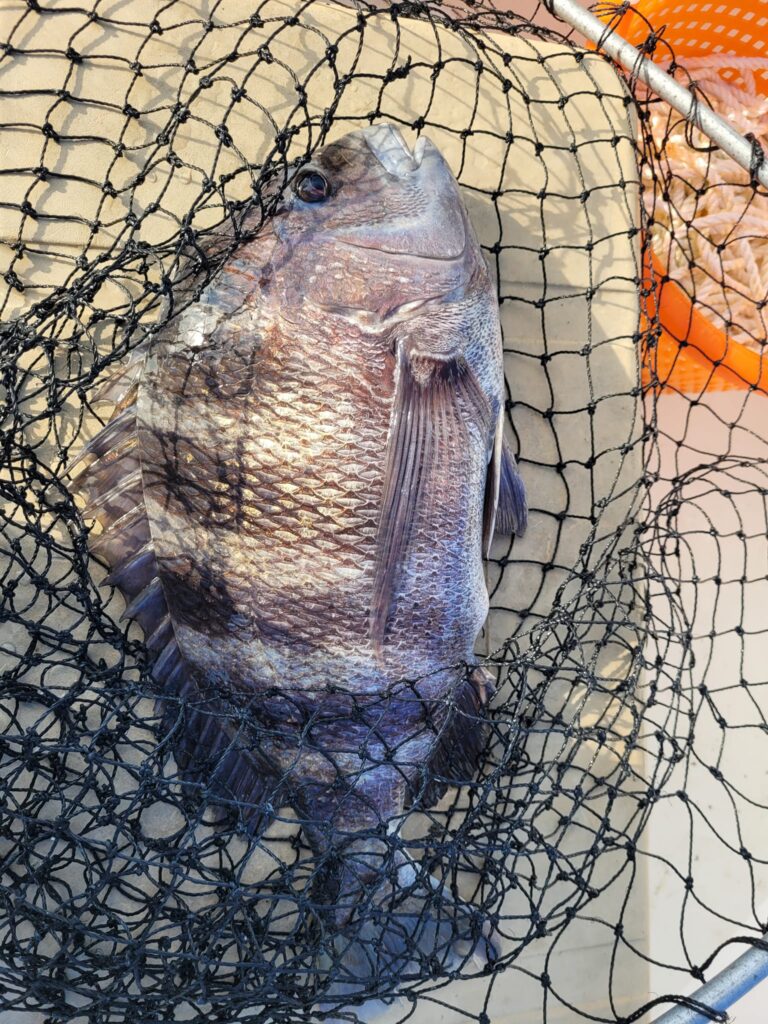 Hard structures reefs and bridges are holding Sheepshead, Flounder, Tautog, Spot, Croaker, and Sea Mullet. These fish can be caught on bottom rigs with small hooks and pieces of crab, clam, or shrimp. Some anglers are also using jig heads with gulp or minnows for Flounder.
Spot and Croaker are plentiful in the surf and inside inlets. These fish are great for family fun and can be caught on bloodworms, squid, or shrimp. The large yellowbelly spot runs usually occur in September, so be ready for some heavy action.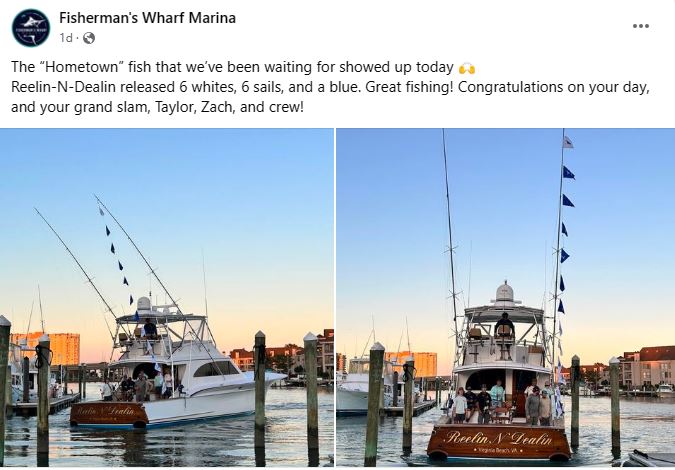 Offshore Bluewater fishing is excellent right now. Boats are coming back with Yellowfin and Big Eye Tuna, Mahi and lots of billfish flags flying. Most of the billfish have been Sailfish or Blue Marlin. Trolling with ballyhoo, spreader bars, or daisy chains is the most common method to catch these fish.
As you can see, there is something for everyone in the fishing scene this week. Don't miss this opportunity to enjoy some of the best fishing of the year.
TOP VIRGINIA BEACH CHARTERS!