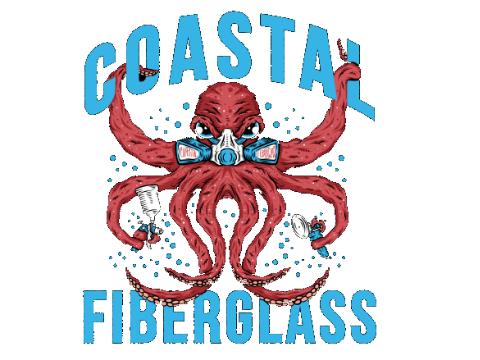 Phone 540-455-5638
Phone 757-917-5080
Coastal fiberglass specializes in fiberglass repair and gel coat matching. Coastal Fiberglass is dedicated to quality craftsmanship and personalized service.
Coastal Fiberglass is a fully mobile repair service, so you go to them or they can come to you.
Expert color matching and repair techniques combine with the use of quality materials insure Coastal Fiberglass produces the finest repairs available in the industry.
VBSF ~ Coastal Fiberglass Boat Detailing Special!
It's time to get your boat looking it's best for the upcoming season. Each spring and fall, Costal Fiberglass offers their "Detailing Special".
$20 per ft on all boats up to 30ft.
$25 per ft on all boats up to 40ft
$30 per ft on all boats 40ft and up.
(Cabins are extra)
Includes the following
-Entire boat washed inside and out
-hull (from rubrail to waterline is buffed out with compound)
-all stains that can be removed will be removed from entire boat
-all non-skid is cleaned
-brightwork is all shined up
-all cushions and cleaned
-all glass is cleaned
-curtains and cleaned and treated
-entire boat is hand waxed with the best wax on the market
---
Other services Coastal Fiberglass offers….
-any fiberglass work you could possibly imagine
-custom fabrication of any sort
-complete restores
-decks, transoms, stringers etc
-custom paint work
-hull painting, topside painting using Imron, Awl-grip, Alex seal.
-bottom paint
-electric installs
WE STAND BEHIND EVERYTHING WE DO!
Craig Bosmans
www.coastalfiberglassllc.com
Cell 540-455-5638
Office 757-917-5080
---