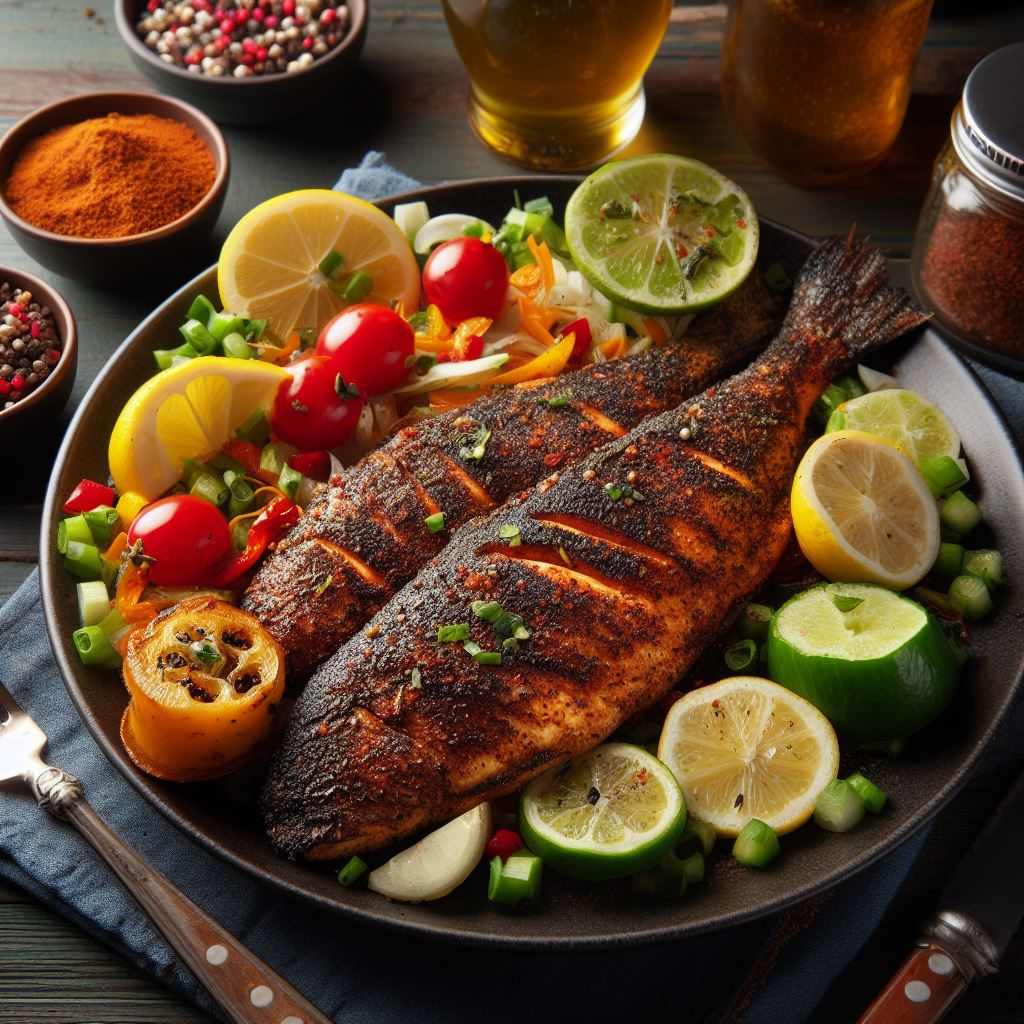 One of the benefits of cooler water temperatures is the speckled trout bite, which are delicious to eat. If you are lucky enough to catch some, you might be wondering how to cook them in a way that brings out their flavor and texture. Here are three great recipes that you can try at home, using simple ingredients and easy methods.
– Lemon and herb baked trout: This recipe is perfect for a light and refreshing meal. You will need four trout fillets, salt, pepper, butter, lemon slices, fresh parsley, and fresh dill. Preheat your oven to 375°F and line a baking sheet with parchment paper. Season the trout fillets with salt and pepper and place them on the prepared baking sheet. Dot each fillet with butter and top with lemon slices, parsley, and dill. Bake for 15 to 20 minutes or until the fish flakes easily with a fork. Serve with rice or salad.
– Cajun-style blackened trout: This recipe is ideal for a spicy and flavorful dish. You will need four trout fillets, Cajun seasoning, oil, butter, and lemon wedges. Heat a large cast-iron skillet over high heat and coat it with oil. Sprinkle the Cajun seasoning generously over both sides of the trout fillets. When the skillet is very hot, add the butter and swirl it around. Carefully place the trout fillets in the skillet and cook for about 3 minutes per side or until charred and cooked through. Squeeze some lemon juice over the fish and serve with cornbread or coleslaw.
– Almond-crusted trout with creamy sauce: This recipe is suitable for a rich and decadent meal. You will need four trout fillets, salt, pepper, flour, eggs, milk, breadcrumbs, sliced almonds, oil, butter, heavy cream, white wine, and fresh parsley. Season the trout fillets with salt and pepper and dredge them in flour. In a shallow bowl, whisk together the eggs and milk. In another shallow bowl, combine the breadcrumbs and almonds. Dip each fillet in the egg mixture and then in the almond mixture, pressing to coat well. Heat a large skillet over medium-high heat and add some oil and butter. Fry the trout fillets for about 4 minutes per side or until golden and crisp. Transfer to a platter and keep warm. In the same skillet, add some more butter and whisk in the heavy cream and white wine. Bring to a boil and simmer until slightly thickened. Stir in some chopped parsley and season with salt and pepper. Spoon the sauce over the trout fillets and serve with mashed potatoes or green beans.
Enjoy!