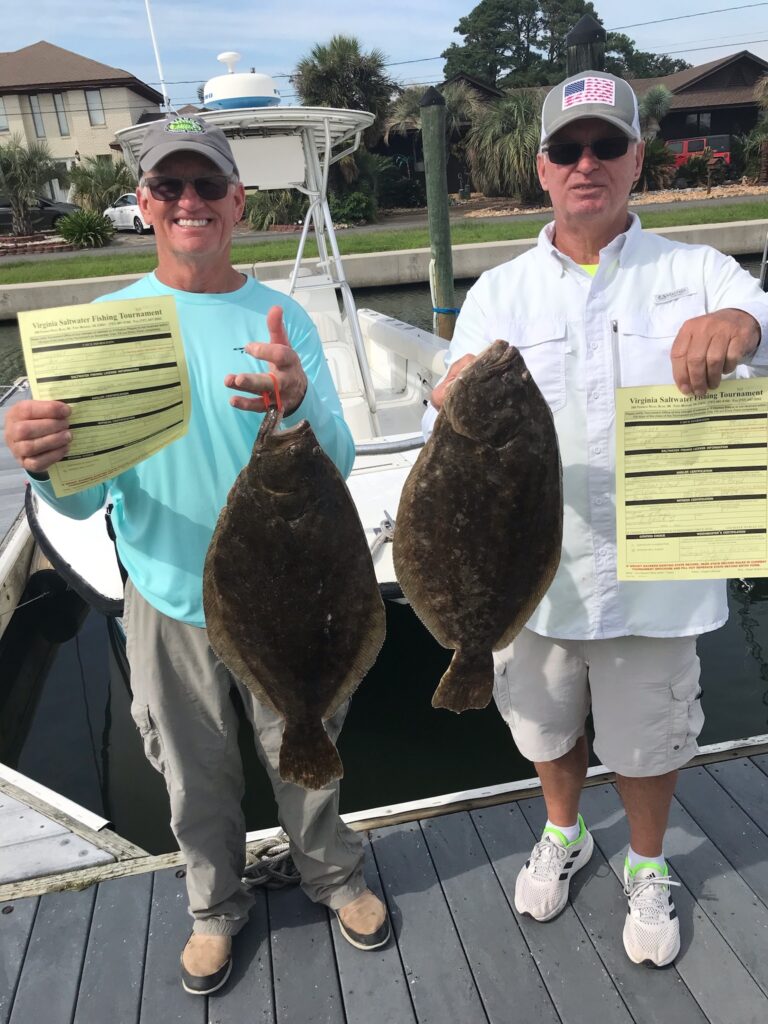 October is here, and with it comes a change in the fishing scene. Some of the summer fish start to leave, the waterways become less crowded, and the fish become more active. It's a wonderful time of the year to be on the water, weather permitting.
Flounder fishing in the Bay is winding down, but Captain Craig Paige still managed to land a couple of citation-sized flounders on a recent trip out of Lynnhaven Inlet (pictured above).
The large red drum are still around, but not as abundant in the Bay. They should be feeding in the surf along Sandbridge and the wildlife refuge, especially when the surf is rough.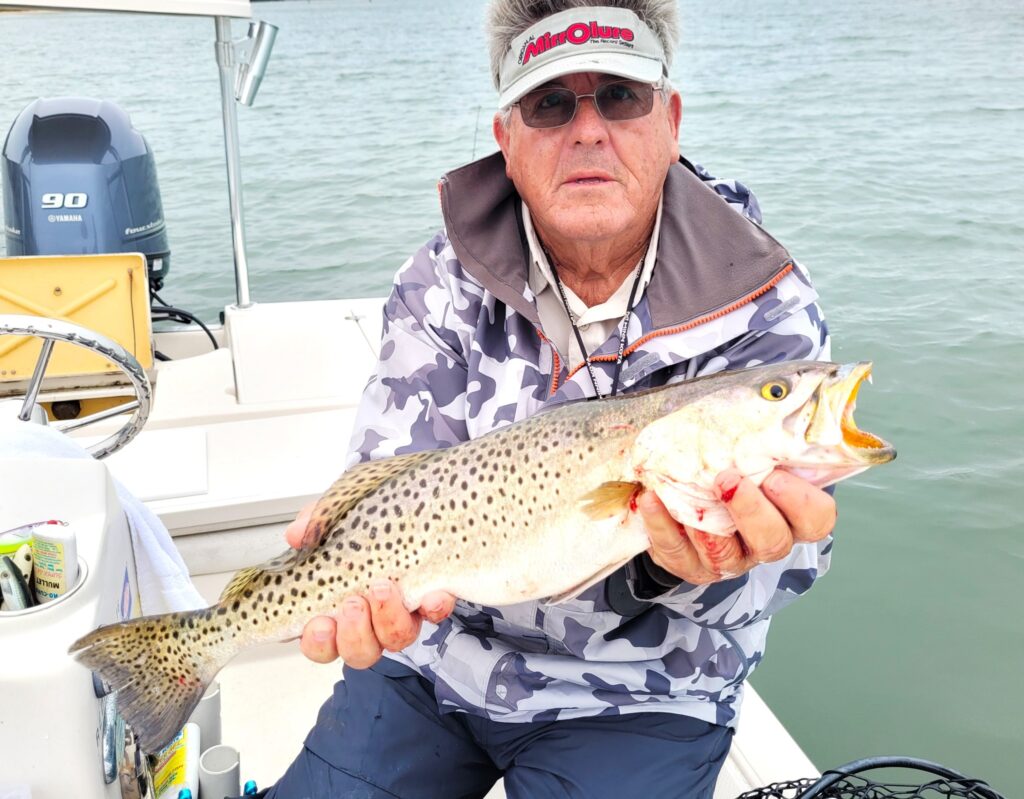 Speckled trout anglers are finding some nice fish. Long Bay Pointe Bait and Tackle reports speckled trout and puppy drum biting inside Lynnhaven Inlet. They can also be found in shallow water in all of our local rivers and inlets. Dr Ken Neill and Stan Simmerman have been catching them on the Peninsula side, near Yorktown.
Pier anglers on the Virginia Beach Pier are catching puppy drum, trout, spots, croakers and small flounder.
Virginia had a great Cobia season, which ended on September 15th. They are now migrating out of the Bay.
The Chesapeake Bay fall Rockfish season opens October 4 and runs through December 31. Minimum size limit is: 20 inches. Maximum size limit is: 31 inches. Possession limit is 1 per person.
Those who go offshore are catching sea bass, tilefish, swordfish, blue and white marlin, wahoo, dolphin and tuna.
Our next report will be posted on October 15th. We will be reporting every two weeks until March 2024. Then we will resume our weekly reports.
We would like to thank our 2023 sponsors for their support. If you like their site, please give them a call and your business.
TOP VIRGINIA BEACH CHARTERS!