If you're looking for some awesome flounder fishing, you should head to the Eastern Shore of Virginia. This is where the flounder season starts early each year, and you can find some big fish in the channels and bays near Wachapreague. This town is known as the flounder capital of the world, and it hosts several tournaments every year.
Flounder fishing is not only good on the Eastern Shore, but also in the lower Bay. You can find them in shallow water near grass beds or drop-offs, or deep around the CBBT. A squid and minnow combo is a classic bait, but you can also use live spot or strips of bluefish or flounder belly. The biggest flounder caught so far this season was a 6 lbs. 15 oz. doormat by Steven Matthews near Watts Island.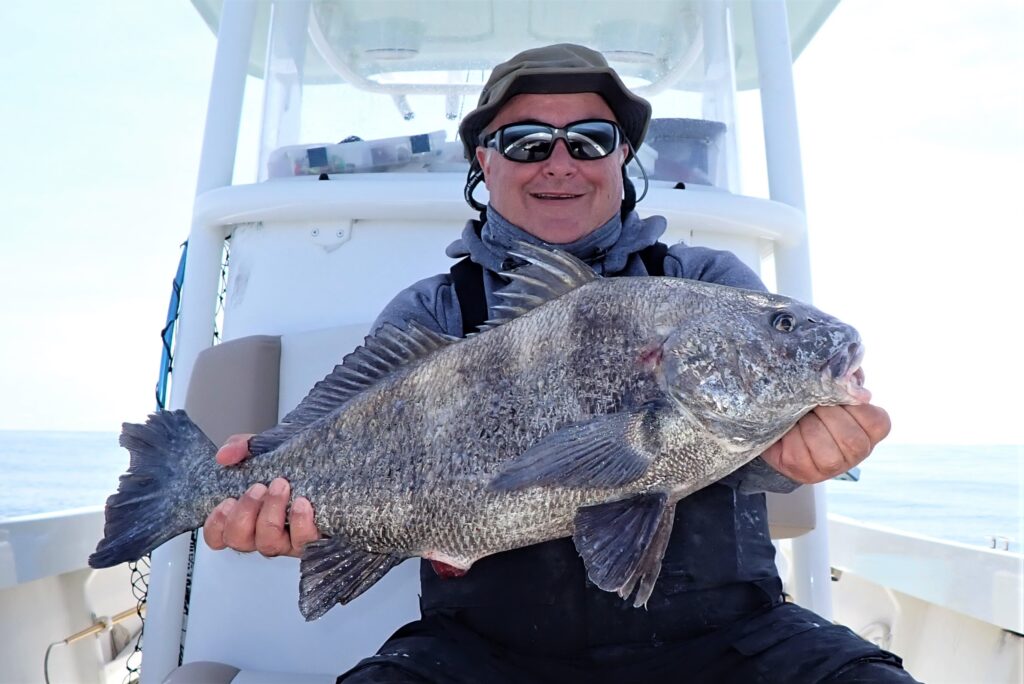 Another fish that's showing up in the Bay near Cape Charles is the black drum. These fish can get huge, and they bite well in May. You can catch them on clam baits or jigs.
May kicks off Virginia's world-class red drum fishing. More giant reds are caught in the lower Chesapeake Bay than anywhere else.
If you prefer smaller drum, you can find pups and a few speckled trout in local inlets, Little Creek, Lynnhaven and Rudee. These fish are fun to catch on light tackle and artificial lures.
Sheepshead are another fish that have arrived in the Chesapeake Bay. These fish are hard to hook, but they are delicious to eat. The first 2023 citation sheepshead of the season was a 14 lbs 7 oz fish, caught by Joseph Kennedy. You can catch them on crab baits near pilings or rocks.
The Virginia Beach Pier and surf are also producing some nice fish. You can catch red or black drum and speckled trout on cut bait or lures. You might also hook into a bluefish or a croaker.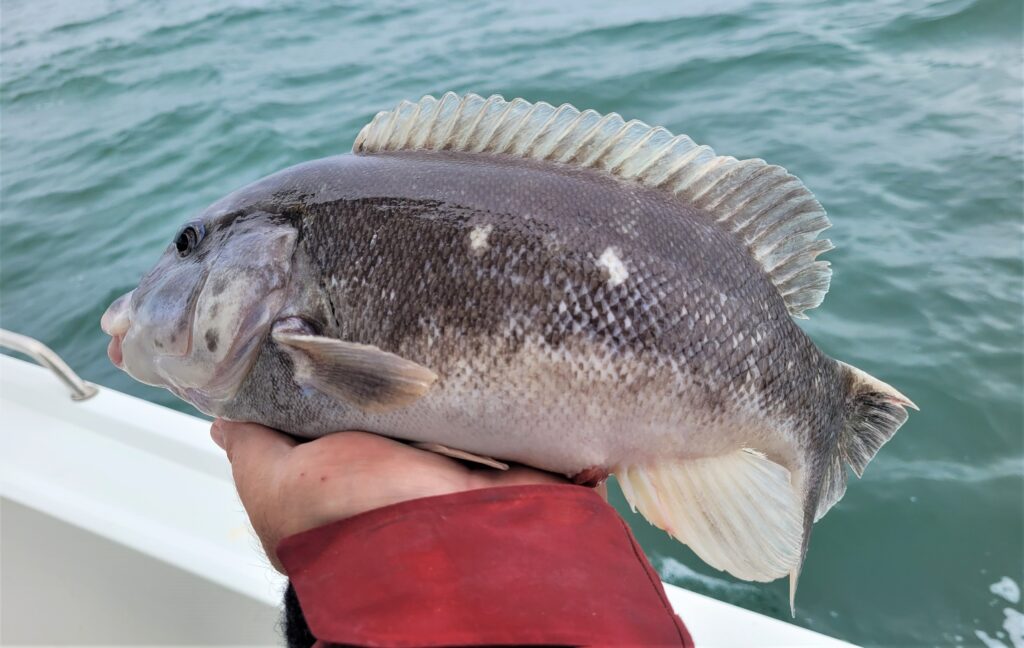 Tautog fishing remains good in the Bay and offshore. These fish are found near wrecks or reefs, and they love crabs or clams. The heaviest tautog caught so far in 2023 is a 21 lb. fish caught offshore at the Triangle Wrecks by Chong Chae . You can also catch black sea bass there when the season reopens on May 15.
OBX NC Report
Fishing is excellent on the Outer Banks, from the surf to the gulfstream. Yellowfin tuna, dolphin, wahoo, king mackerel, and even sailfish are biting offshore. Dolphin numbers have been great this week!
Drum of all sizes are plentiful in the surf, especially at Buxton point and Oregon Inlet. Sea mullet, bluefish, black drum, and puffers are also common.
The piers have sea mullet, trout, puppy drum, black drum, bluefish, puffers, and some huge stripers.
Sheepshead are showing up at the Bonner Bridge Pier. Use live fiddler crabs for them.
Red drum and trout are still good on the sound side, along with black drum, bluefish, and flounder.
So what are you waiting for? Book your charter today!
RUDEE INLET CHARTER BOATS