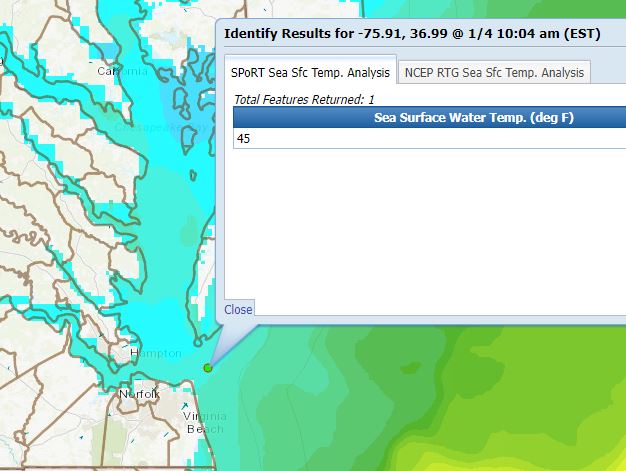 We have officially entered our off-season. Fishing opportunities are limited in January and February.  Only the most hardcore anglers can deal with the weather. Water temperatures are now in the mid-40's.
The Virginia Bay rockfish season closed January 31st. Before it ended anglers took advantage and caught a lot of large fish. In the winter big ocean rockfish school up in the Chesapeake Bay as they stage for spring breeding. Trolling live eels was the best way to target these 40-50 pounders. The larger fish are usually in the main channels of the Bay, while the smaller ones will be found further up into the rivers and tidal creeks.
The recent Christmas fridged cold spell slowed speckled trout fishing some. But with the New Year warm up, anglers should be rewarded once again.
Tautog should be available on inshore and near shore structures.
The black sea bass season is closed until February 1st. Reports have it tentatively reopening on the 1st and running through February 28th.
Our next report will be in February. Should have some good seabass reports.
Be sure and book a VBSF sponsor boat and then send us your pictures for our next report!