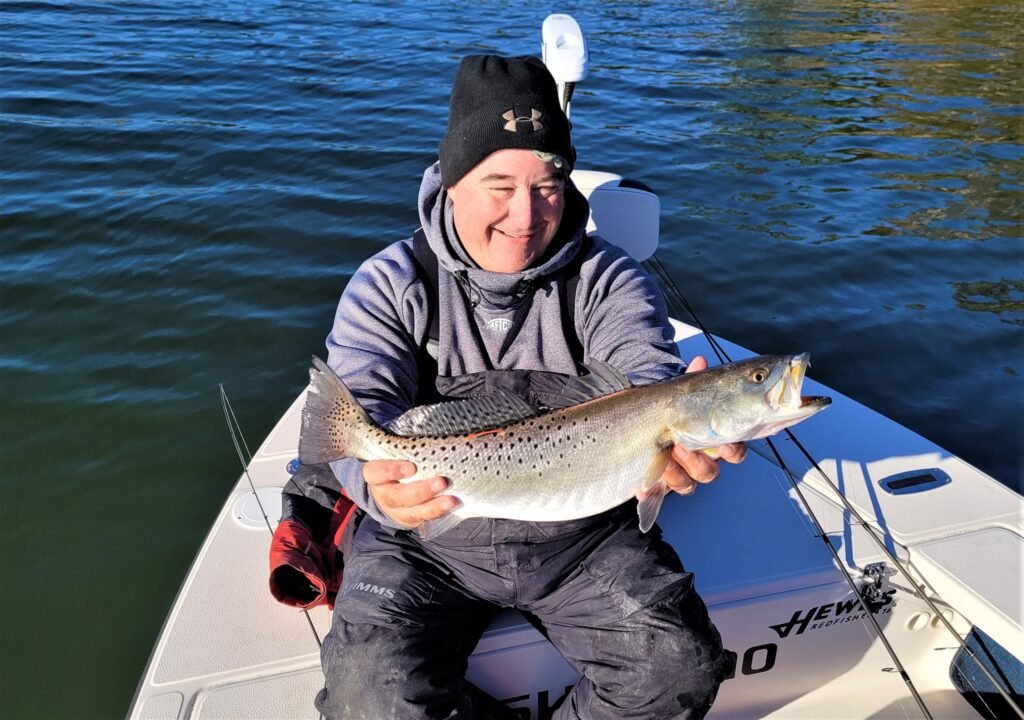 December has been productive for anglers and the trend should continue. Speckled trout continue to be available, small rockfish and a few puppy drum are being caught as well. The waterways inside Lynnhaven Inlet, Rudee Inlet, Little Creek and the Elizabeth River are all holding fish. MirrOLures and soft plastics work great for specks, rockfish and drum. Popular colors include white, pearl, chartreuse and the pink and green combo.
Slot size rockfish are hanging around the CBBT. The best bite is at night under the lights. The big rockfish should be arriving, there has already been a few 40 inch fish reported. The larger fish are usually located first in deepwater off Cape Charles and eventually near the CBBT High Rise area. Live eels are the favored bait for the larger one. Trolling lures like the Manns Stretch are also effective. Lead heads with plastic tails work well around bridge pilings. The best bites usually occur when the tide is ripping.  Rockfish season in Virginia waters is open through December 31st for fish in the 20-to-36-inch slot.
Tautog are available on Bay and Ocean structure, the bay water temperature is 54 degrees. Fiddler crabs and quartered blue crabs are the preferred baits.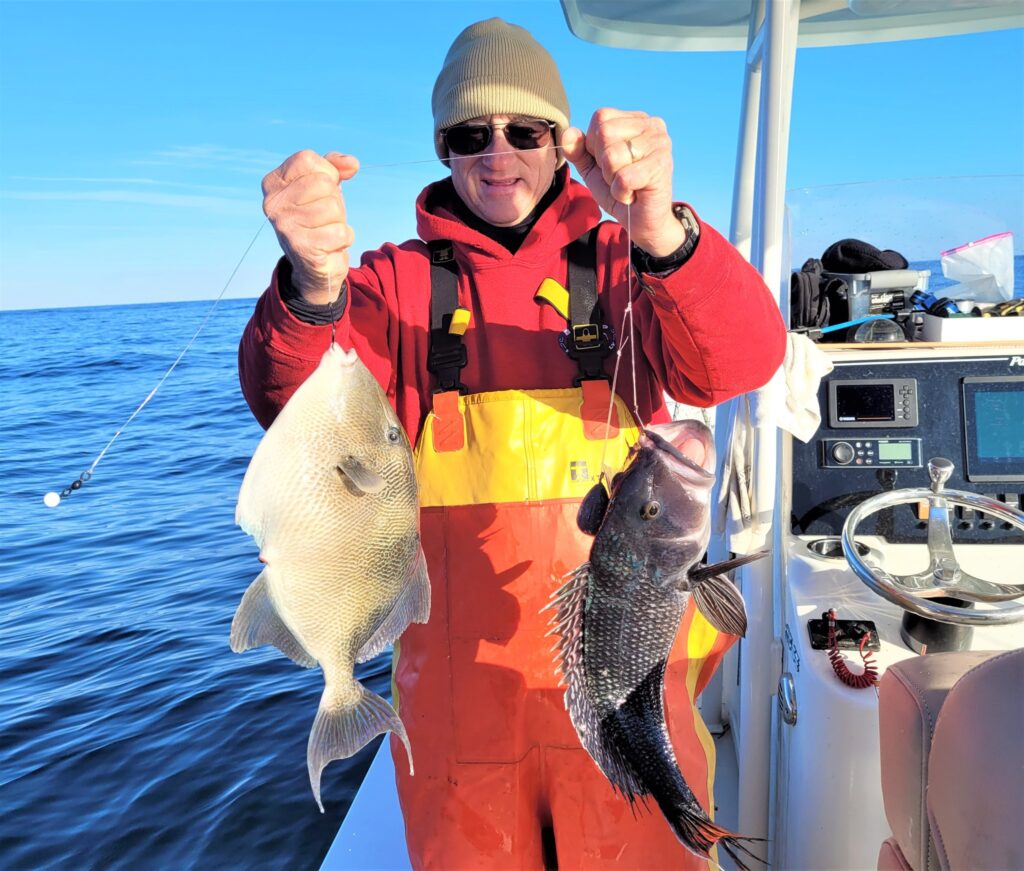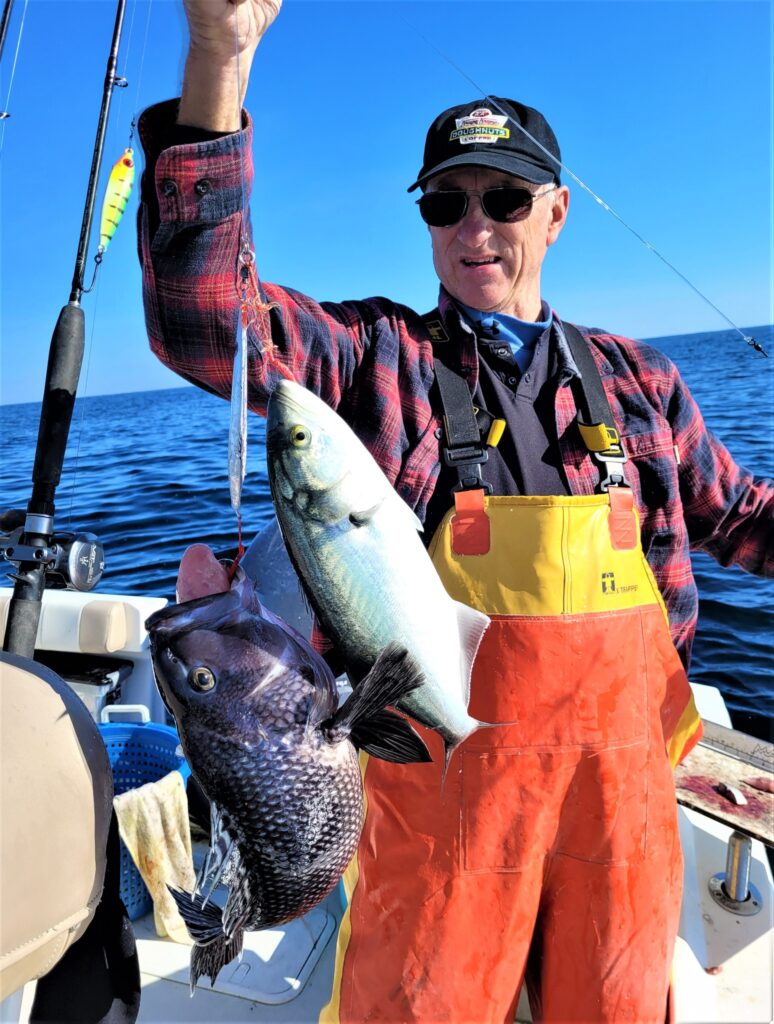 Jumbo sea bass are available on many ocean wrecks. The open recreational seabass fishing season closes December 11. Some big bluefish and trigger fish are on the same structures. Flounder can also be found around offshore structures. Fresh strip baits are best flounder.
When boats can make it out to deep drop, they are finding good numbers of tilefish and sea bass. Anglers have successfully targeted swordfish. This is the time of year boats are on the lookout for giant bluefin tuna rolling. They are feeding in shallow water off the Morehead City North Carolina coast now.
Our next report will be in January.
Be sure and book a VBSF sponsor boat and then send us your pictures for our next report!