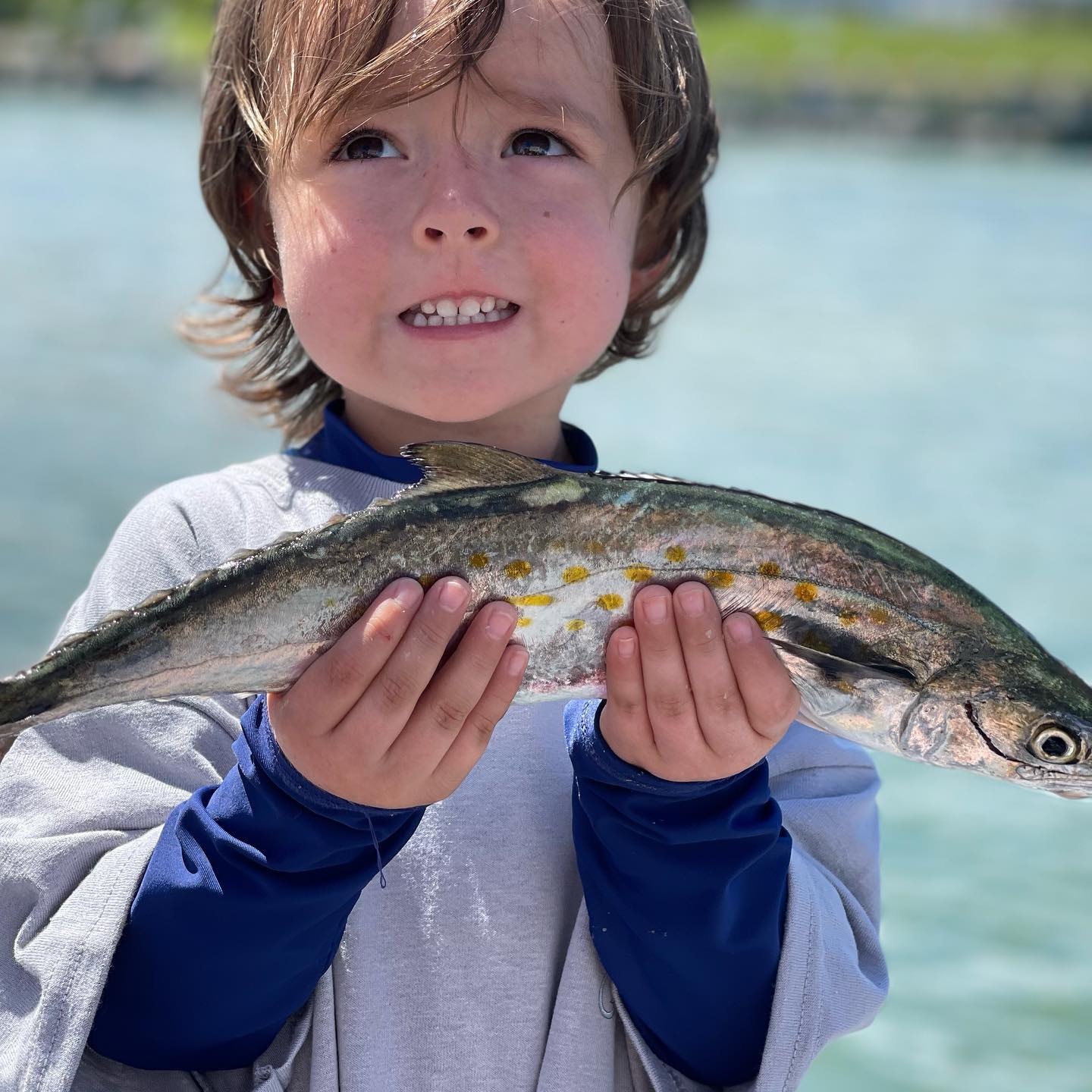 Our summer fishing pattern is at the half way point. Water temps range from 81 up the bay, 75 near Fisherman's Island and 78 along the oceanfront. At the canyons its in the mid 70's.
Cobia action is still very good and should continue through the summer. Live eels and live spot are the best baits now. Try chumming in areas where fish are known to hang out. Look for them near ocean and bay buoys and along the CBBT.
Schools of red drum are popping up near the third and fourth islands. If you can't find fish to sight cast try anchoring and chumming near shoals.
Spanish mackerel fishing is good! Drone or Clark spoons pulled behind a planer or an in-line sinker will do the trick. Watch for breaking fish under birds ,work tidelines and shoal edges.
Spadefish are around structure and fall for pieces of clam. Once they are spotted chumming can draw them off the structure and keep them near the boat.
Sheepshead fishing is outstanding right now. Fish in the 10 to 15 pound class are available. Anglers are attaching a marsh crab to a medium size bottom sweeper jig head and fishing it tight against structure like pilons of the CBBT.
Good reports of flounder are coming from the CBBT area, the Cell and all the artificial reefs.
The Virginia Beach Fishing Pier is reporting spanish, blues, flounders and small roundheads.
Boats deep dropping on shallow ocean wreck are catching flounder and Sea bass. Deeper wrecks are holding sea bass and tilefish.
Offshore bluewater anglers are catching yellowfin tuna, big eye tuna, dolphin, wahoo and swordfish.
Be sure to book a VBSF sponsor boat and then send us your pictures for our next report!