Saltwater fishing in Virginia is in full swing this month. Anglers can target a variety of species in different locations and depths. Here are some highlights.
Flounder fishing is one of the best options right now. The flatfish are feeding aggressively and can be caught on live bait such as spot, croaker, mullet or minnows. The larger flounder are usually found near structure, such as wrecks, reefs, oyster beds or channel edges.
Red Drum are another popular species that are active in the bay. They can be caught on cut bait, live bait or artificial lures. Some of the best spots to find them are around the islands of the Chesapeake Bay Bridge-Tunnel, the Eastern Shore barrier islands, the mouth of the Rappahannock River and the lower James River.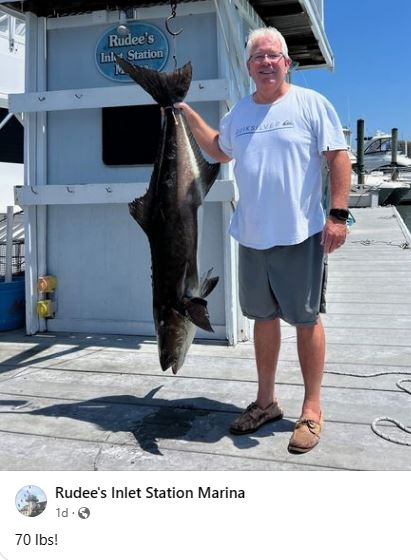 Cobia are still around, but they may start to migrate south soon. September is typically the last month to catch them in the bay. They can be sight-fished, chummed or trolled for. Live eels, bunker or croaker are the preferred baits for cobia.
Spanish mackerel are abundant and easy to catch. They can be trolled for with small spoons or plugs, or cast to with metal jigs or flashy lures. They are often found near the surface, chasing schools of baitfish. They can be caught along the oceanfront, in the lower bay and in some of the rivers.
Sheepshead are challenging to catch. They have strong teeth and a keen sense of smell. They feed on crustaceans and mollusks that cling to hard surfaces, such as pilings, rocks or concrete. The best baits for sheepshead are fiddler crabs and blue crabs. They can be found around the bridges and reef structures in the bay.
Trout are another option for anglers who prefer shallow water fishing. They can be caught in the rivers and estuaries that flow into the bay. They feed on shrimp, crabs, and small fish. The best lures for trout are soft plastics, jigs, spoons or topwater plugs.
Sea Bass fishing is excellent on the ocean reefs, wrecks and at the offshore windmills. They can be caught on bottom rigs with squid, cut bait or clam strips. They are also attracted to jigs, bucktails or diamond rigs. Sea Bass are fun to catch and good to eat.
Offshore Bluewater fishing is at its peak in August. Anglers can expect to encounter tuna, wahoo, mahi and billfish in the deep waters of the Atlantic. They can be caught on trolling rigs with ballyhoo, squid or artificial lures. They can also be chummed up with chunk bait or live bait.
Deep droppers have a chance to catch some nice tilefish in the deep waters off Virginia. They can be caught on heavy rigs with squid, cut bait or fish strips. They are usually found near the bottom, along ledges, canyons or seamounts.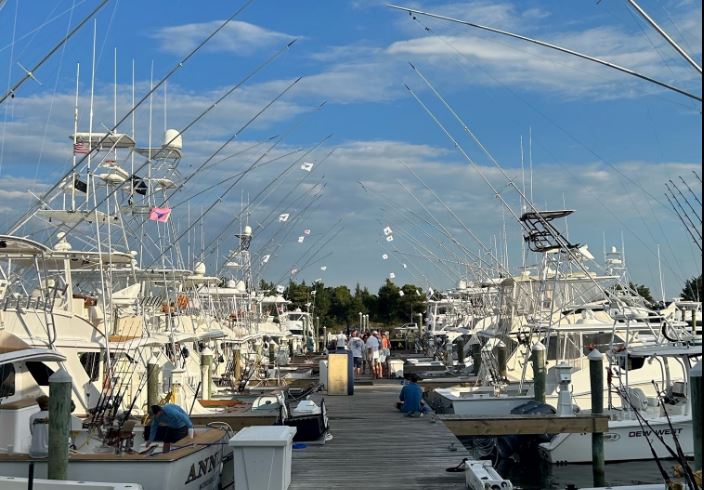 OBX, NC
The soundside offers excellent opportunities for trout anglers, as well as sheepshead, spot, whiting, black drum and bluefish.
Surf fishing enthusiasts can enjoy the reopening of Cape Point, where a variety of species such as sharks, drum, spanish and bluefish are biting.
The surf also produces steady catches of spot, sea mullet, pompano and bluefish and spanish.
The piers are a hotspot for king mackerel, cobia, spanish, blues, sheepshead and even some triggerfish. During the day, bottom fishing can yield sea mullet, spot, croaker and a few trout.
The nearshore boats report consistent catches of amberjacks, kings, spanish mackerel, and ribbonfish.
Offshore fishing is fantastic, with some boats releasing more than 10 billfish in a day, as well as catching good numbers of dolphin and wahoo and some tuna.
Book your Virginia Beach fishing trip!