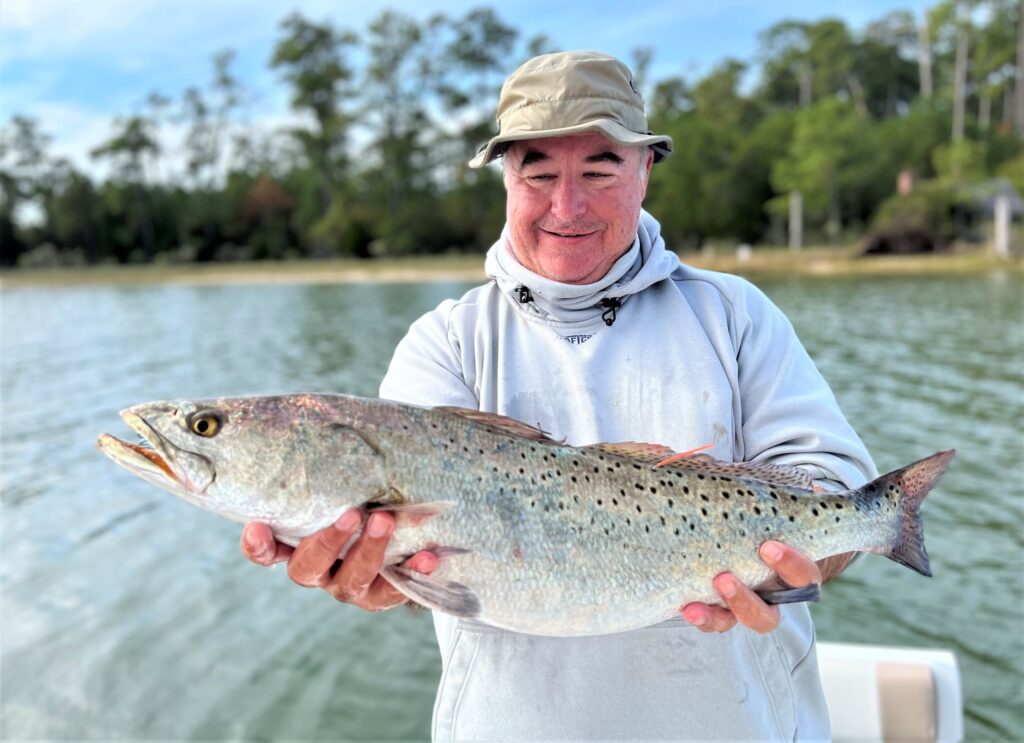 Speckled trout fishing in the shallows is good right now in rivers, inlets and along the oceanfront in the surf.  Richard Parmelee released a 25″ and a 24 3/4″ speckled trout and Randy Morton a 26″ speckled trout.
Rockfish and puppy drum are being caught by those seeking trout.
A few big red drum are still available, but most are moving south. Kylie Hajek had 48″ red drum release, Brad Bittmann a 47″ release, Robert Perez a 48″ release and Jeromy Teeter a 52″ release.
Tautog and sheepshead are still being caught in the Bay along CBBT structure and on the artificial reefs. Thomas Czaplicki caught a 12 lb. 1 oz. sheepshead, Raymond Dodson Jr. a 11 lb. 8 oz. sheepshead and Michael Bouquet a 9 lb. 11 oz. Tautog.
Black seabass fishing has been excellent, boats are catching limits of jumbos. The Triangle Reef is a popular spot.