Water temperatures remain a warm 78 degrees at the CBBT and along the oceanfront. The weather forecast calls for a big cool down next weekend.
The last day of cobia season for recreational anglers was September 15. Catches have been great but its all catch and release now. Sight casting is most effective and live eels are the best bait. These fish will start exiting the bay and move south soon.
Cobia anglers are spotting schools of large red drum in the lower Bay. Puppy drum have been biting well in Bay inlets and in the surf along the oceanfront. Kevin W. Greiner registered a 50 inch red drum release at Long Bay Pointe Bait and Tackle on September 9th.
Spanish Mackerel are still available throughout the lower bay and along the oceanfront.
Sheepshead catches around the CBBT are still good. Meng Qing Wang caught a 12 lb. 1 oz. sheepshead on September 10th.
Big Flounder continue to be taken, fish up to 9 pounds. Live Spot or finger mullet is the preferred bait for the big Flounder.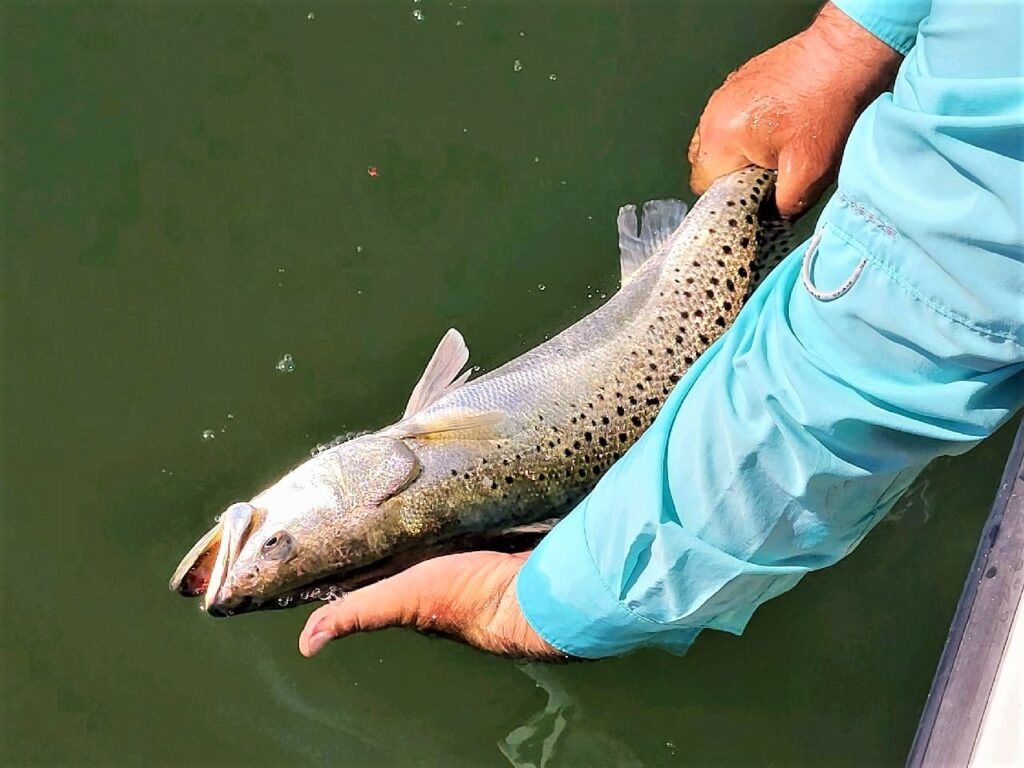 The speckled trout bite is picking up in shallow water tributaries and inlets. Topwater baits have been working well for both species. Popping corks with shrimp lures work also.
Spot are being caught; some big yellow bellies are available.
The Virginia Beach Fishing pier reported some spots, a few puppy drum , a few spanish and some blues.
Bluewater anglers are releasing white and blue marlin. They are also finding hungry wahoo, mahi and tuna. Bottom bouncers are catching tilefish. Bill Hawver and family had a great day offshore on the High Hopes with Captain David Wright.  Nice limit of blueline tilefish (2 citations) and a swordfish.
Throughout the fall our fishing report will be published twice each month.  But be sure and check in more often, because we will post breaking news and trophy fish reports as soon as they come in.
Be sure to book a VBSF sponsor boat and then send us your pictures for our next report!