Frigged winter weather has set in on the lower Chesapeake Bay, but that didn't stop some very hearty anglers from closing out the bay striper season with a bang. A number of fish topping 40-pounds were weighted the finale week.
Now it's time to turn our attention to ocean waters. The Virginia coastal season for striped bass opens January 1st and we can continue harvesting stripers until March 31st. The coastal waters start at the mouth of the Chesapeake Bay and extend seaward 3 miles.
The water temperature at Cape Henry was 47.8 F today, and a buoy located off Duck NC at 36.260 N 75.594 W reports 49.6 F. And dropping FAST!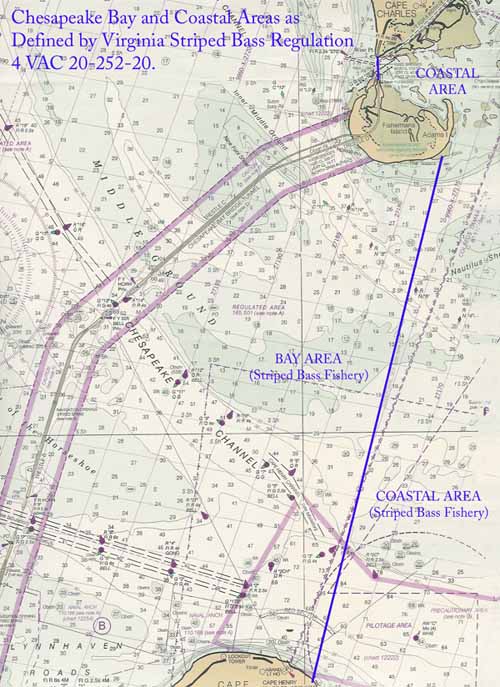 Our offshore wrecks are holding sea bass and flounder. There are schools of bluefish around and this time of year where there's bluefish there could be a bluefin tuna or two.
Captain Jake Hiles fished the triangle wreck December 29th. They found plenty of hungry sea bass. Some of the fish were in the 6-pound class. They also caught bluefish with one qualifying for a release citation at 36 inches. They spotted several square miles of stripers mixed with bluefish under birds east of Chesapeake light tower. Unfortunately any stripers (rockfish) beyond the 3 mile limit are illegal to keep. Capt Craig Irwin fished offshore structure December 22nd for flounder and sea bass using light tackle and jigs. They had consistent action all day and caught some nice fish up to 6.5 pounds. On December 29th Captain Skip Feller on a Rudee headboat put his anglers on sea bass as well!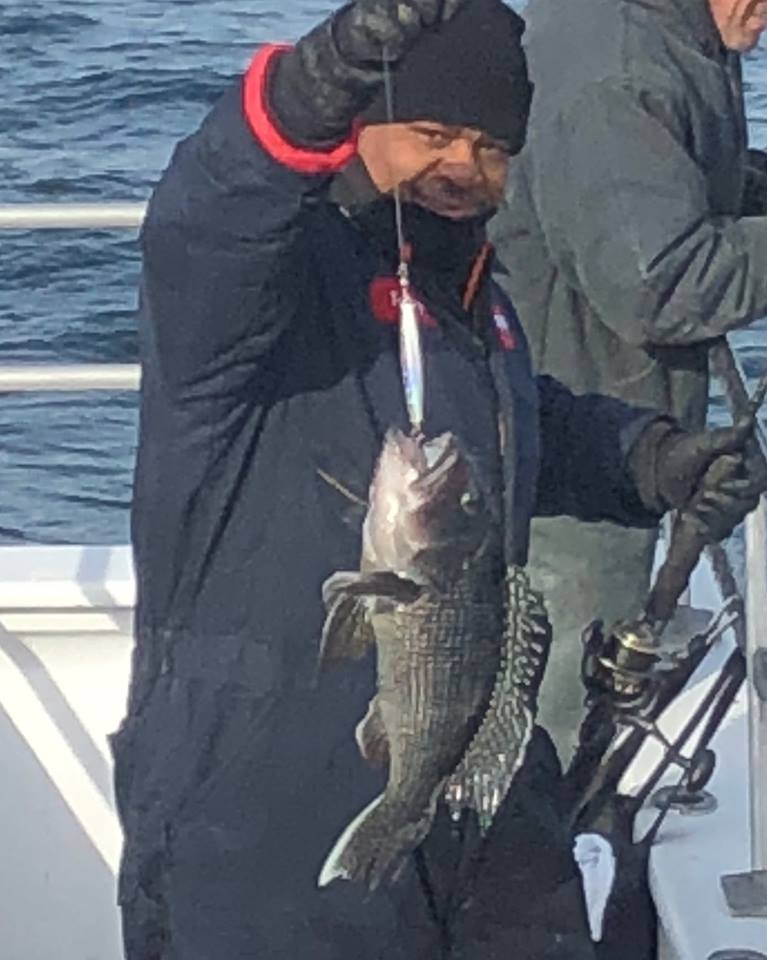 On the Outer Banks of North Carolina most action is south of the Oregon Inlet Bridge. Anglers fishing the Avon and Buxton beaches have found some puppy drum and trout; Frisco anglers added some flounder, black drum to 7 pounds, and speckled trout to 22 inches. The dogfish have been biting at Ramp 44 and there were scattered reports of puppy drum and speckled trout just north of Cape Point.
Only one boat ran offshore from OI and they caught some black fin tuna. In Hatteras the commercial king mackerel fishing has been good trolling or using live baits.
HAPPY NEW YEAR FROM VBSF!