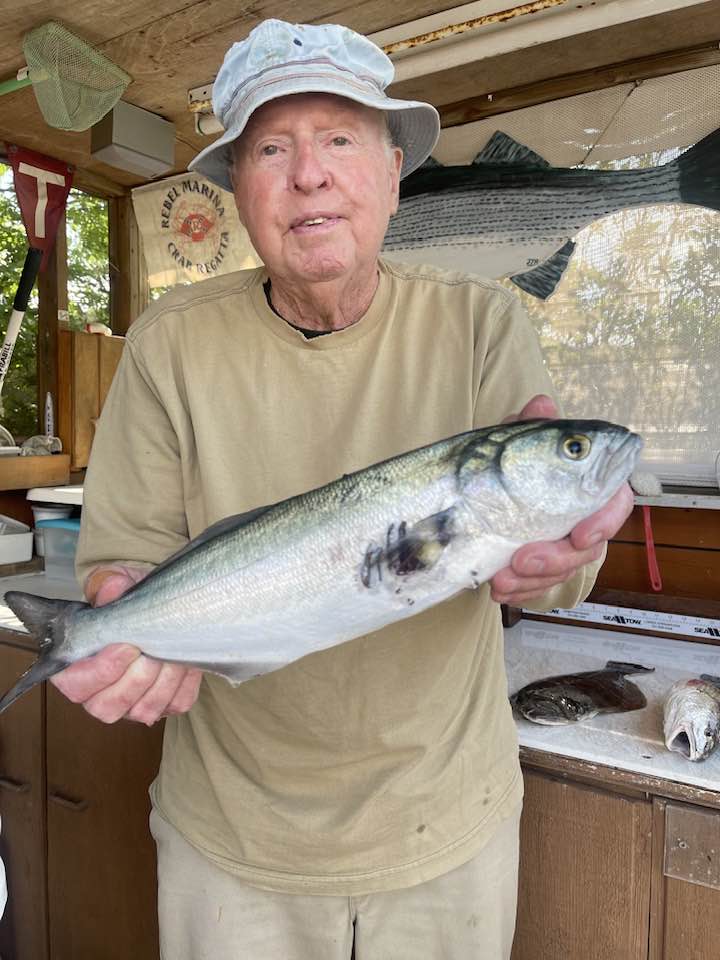 Are you ready for some great May fishing?!
The black sea bass season reopens May 15th and runs through Jul 6th. And Aug 9 through Dec 31. You don't want to miss this opportunity to catch some jumbo-sized fish. The Triangle Reef is a popular spot where you can find plenty of sea bass. They will bite squid, crab, fresh cut fish, clam strips, shrimp or diamond jigs. Bring your cooler and fill it up with these tasty fish.
If you prefer flounder fishing, head to Rudee and Lynnhaven Inlets where the action is picking up. Some nice keepers have been caught, mostly in the 16 to 18 inch range. Larger fish are rare, but you never know when you might get lucky. The best flounder baits are buck tails dressed with a Gulp or minnow/squid sandwiches. Try different depths and drifts until you find the sweet spot.
Sheepshead are another great option for anglers who like a challenge. These fish are feeding on crustaceans clinging to the CBBT pilings. They can be caught by fishing fiddler crabs, mole crabs or clam tight against the structure. Some large fish in the 12-pound range have been caught. These fish have strong teeth and jaws, so make sure you use a sturdy hook and line.
The spring black drum bite has been excellent. The best action is coming from Virginia's Eastern Shore, where fish are being caught seaside and bayside. Some have topped 50 pounds, but the 20 to 25 ponders are best for the table. Whole clam, peeler crab, whelk, peeler crab/clam sandwich, buck tails and lead head jigs are all good baits. These fish put up a good fight and make a loud drumming sound when hooked.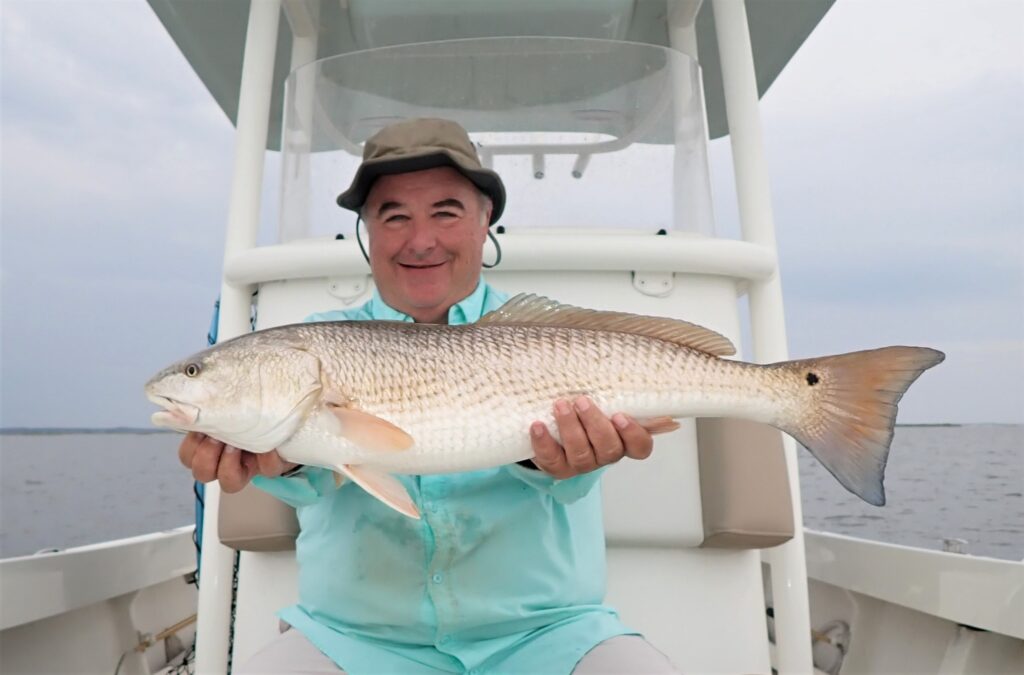 Red drum are in their usual spots and cobia should be joining them soon. There have been cobia reports coming from just south of us, on the Outer Banks of NC. Cobia will hit just about anything you put in front of them. Live eels, spot, menhaden, mullet, large spoons, white buck tails, plastic eels, swimming plugs or cut bait. Look for them around buoys and other structure, like the islands and pilings of the CBBT. These fish are powerful and can weigh over 100 pounds.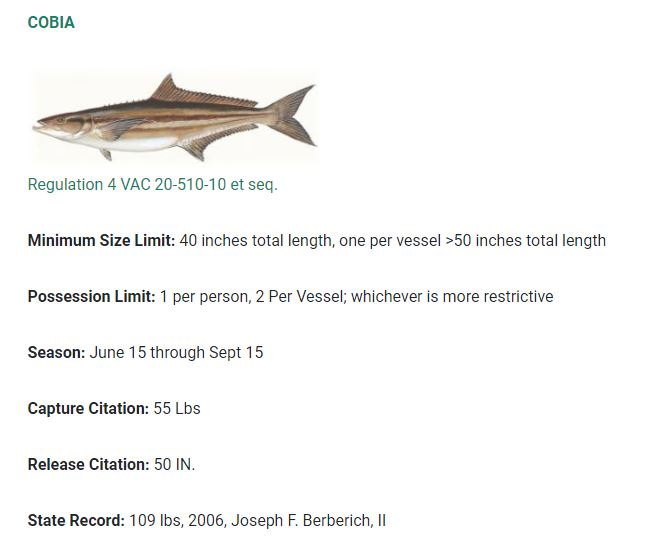 Spanish mackerel and bluefish are starting to be caught along the oceanfront. They will hit very small spoons like the 0S Drone or Clark pulled behind a small plainer. These fish are fast and fun to catch. They also make a delicious meal if you cook them fresh.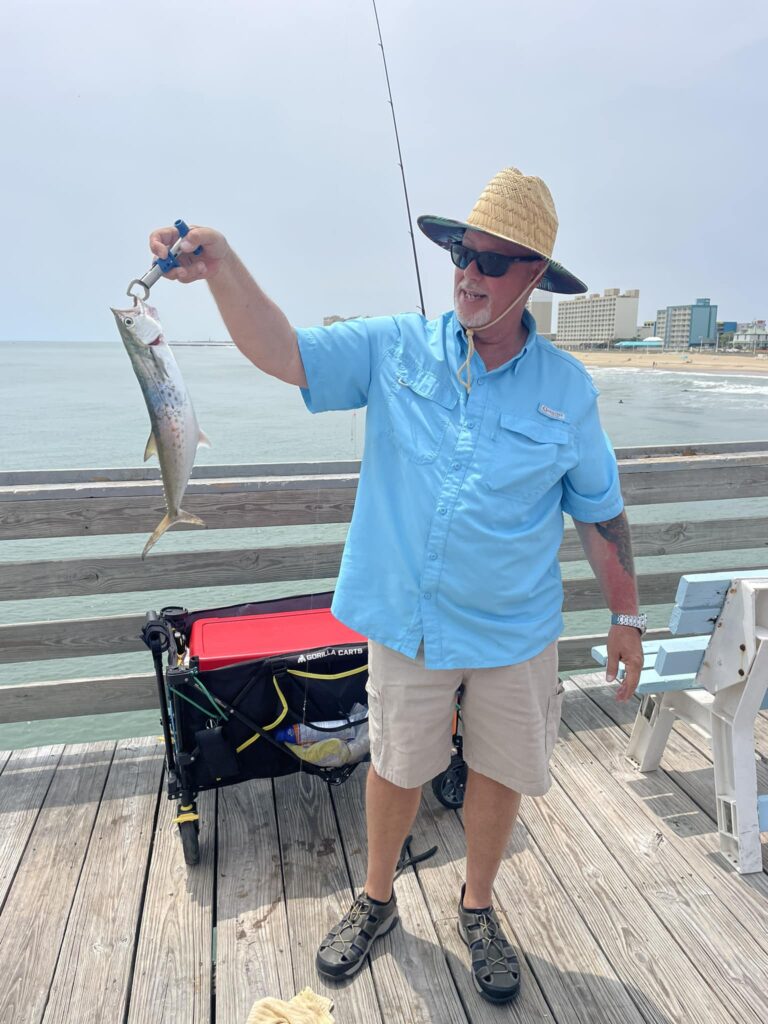 Virginia Beach Pier anglers are catching nice spanish, blues, roundhead and keeper trout. You don't need a boat to enjoy some quality fishing at the pier. Just bring your rod and reel and some bait and you're good to go. You never know what you might catch at the pier.
Anglers surf fishing on Virginia's Eastern shore have been hooking a mix of large rockfish and red drum. Rockfish season for the Bay and its tributaries opens May 16 thru June 15. The minimum size is 20 inches, and the maximum size is 28 inches. The daily limit is one per person. The ocean season also opens on May 16, and is open through Dec 31.
So what are you waiting for? Grab your gear and head to the water for some awesome action. You won't regret it.
RUDEE INLET CHARTER BOATS
Outer Banks NC Report
The surf is holding lots of drum, trout, big bluefish. And citation sea mullet are biting like crazy! You don't want to miss the action at the Point, where big drum are showing everyday! And if you're looking for some monster bluefish, you can find them from Ocracoke to the Virginia state line!
The piers are also hot spots for fishing right now, with spanish mackerel and bluefish hitting Got-cha Plugs hard. The best times are in the mornings and evenings, when the fish are feeding more aggressively. You can also catch some huge sea mullet on all of the piers, as well as some nice puppy drum that will make your day!
If you want to get closer to the action, hop on a nearshore boat and look for cobia and big drum along the beach and around Buxton. They are starting to show up more and more as the water warms up. You can also troll for spanish mackerel and bluefish around the inlet.
On the sound side, you can have some fun with the bluefish that are smashing topwater lures left and right! They are bigger than usual and will give you a good fight! You can also find drum on the flats and some quality trout deeper in the sound.
Offshore fishing is on fire right now, with some boats limiting out on tuna before lunchtime! The Hatteras Village Offshore Open kicked off with 4 Blue Marlin over 500 lbs being weighed in!