April 1st VBSF begins its 24th season promoting Virginia saltwater fishing. My how time flies. Special thanks to all our sponsors and contributors for making it happen.
The Virginia special black sea bass season has provided great fishing all month. Boats have been limiting out.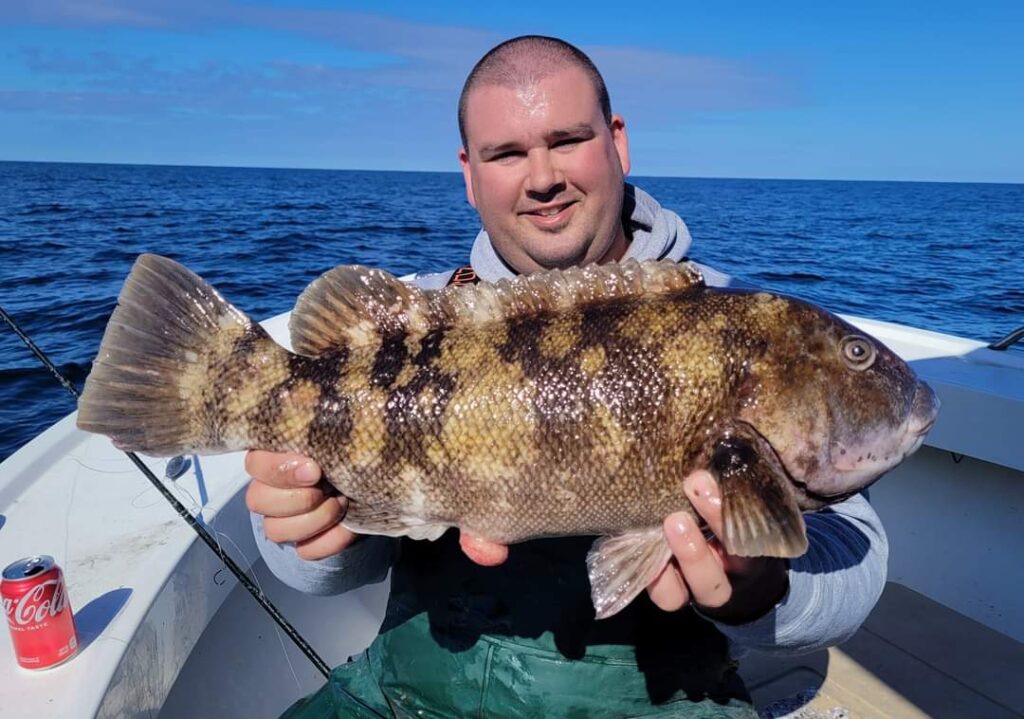 Tautog are plentiful on nearshore ocean wrecks and reefs. Their feeding activity is based on water temperature. When the water is above 44 degrees, they should be available. Now that Bay water has hit 50 degrees look for the bite to pick up inside. The rock islands of the CBBT is an ideal location, but they can be found anywhere there's structure. Popular areas include the CBBT, Back River Reef, the Cell, Tower Reef, the Concrete Ships, Cape Henry Wreck, the Santore, the Winthrop, the Triangle Wrecks, and any other wreck or structure you can find. The best baits are crabs … blue, fiddler or mole crabs. Strips of clam, whelk and FISHBITES E-Z CRAB will also work. Tog or blackfish are arguably one of the best tasting fish in our area.
Speckled Trout are becoming more plentiful, especially in the Elizabeth River and York River tributaries.  There hasn't been many caught in Lynnhaven or Rudee inlets as of yet, but if the warm weather stays, they should start showing.
Long Bay Pointe Bait and Tackle reported some puppy drum catches inside Lynnhaven Inlet.
OBX surf anglers are catching dogfish up and down the beach. At the point in Buxton they are starting to catch puppy drum, sea mullet, and blow toads. Anglers on Ocracoke are catching large reds in the surf.
Crews fishing offshore from the Outer Bank inlets are catching yellowfin, blackfin, school size bluefin tunas and an occasional wahoo!
Be sure and book a VBSF sponsor boat and then send us your pictures for our next report!