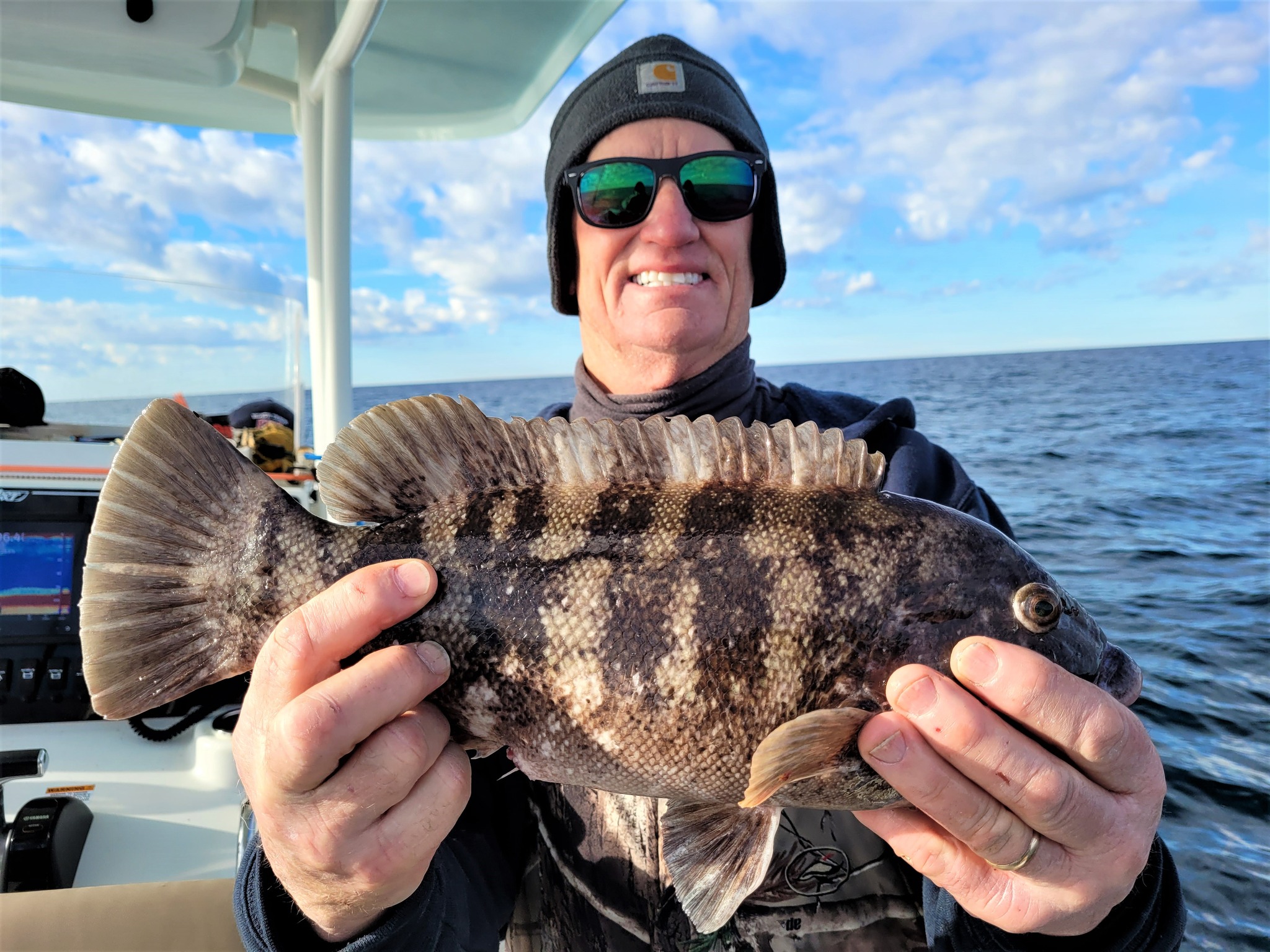 Big tautogs are being caught on the ocean wrecks.  Dr. Ken Neill successfully fished the triangle wrecks  with Johnny Boyd over the weekend. They kept a few big ones and tagged and released the rest. Four already had tags in them. The largest weighed 10 pounds. I've heard anglers are finding FISHBITES E-Z CRAB strips effective.
Our February black sea bass season returns for 2023, last year we didn't have one.  The Virginia Marine Resources Commission voted to open a special recreational season from February 1-28. Interested in participating? You can read more about the permitting and reporting requirements by downloading  VMRC's pdf file and you can acquire your free permit here.
Rockfish anglers are still finding some large stripers. This is all catch and release now.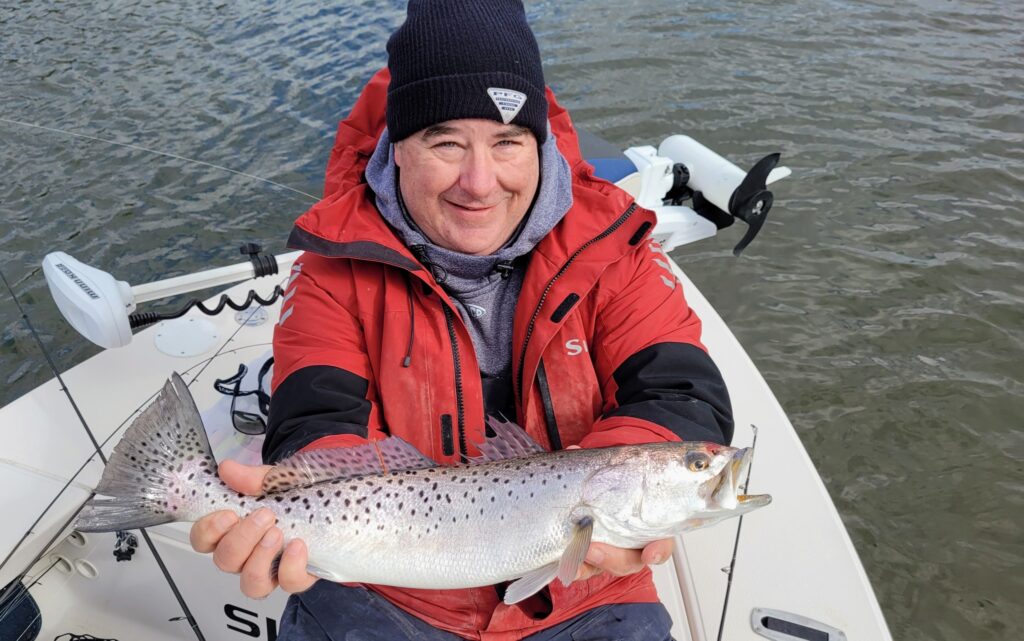 The speckled trout action has slowed. It should get better if it warms up, but the weather forecast calls for colder temps' in the near term. Water temps are around 47 degrees now.
Outer Banks North Carolina anglers are picking up some giant bluefin tuna offshore. The bite hasn't gotten red hot yet, but some boats have managed to find some.  Along with the bluefin, there have been reports of blackfin tuna, king mackerel and an occasional wahoo.
Inshore fishing has been good on the western side of the sound with plenty of nice trout and a few puppy drum being caught.
In the surf, fishing has been slow for those fishing the beaches north of Oregon Inlet, however to the south from Buxton to Ocracoke there has been a decent amount of puppy drum, scattered black drum, and large sharks.
Be sure and book a VBSF sponsor boat and then send us your pictures for our next report!