Wind gave way to fog last weekend, allowing anglers to get back out on the water. The water temperature at the weather buoy off Cape Henry in 50 feet of water is 62.1. Bay temperatures range from 57 to 65 degrees. The cooler water is near Fisherman's Island and the warmer water near Oceanview.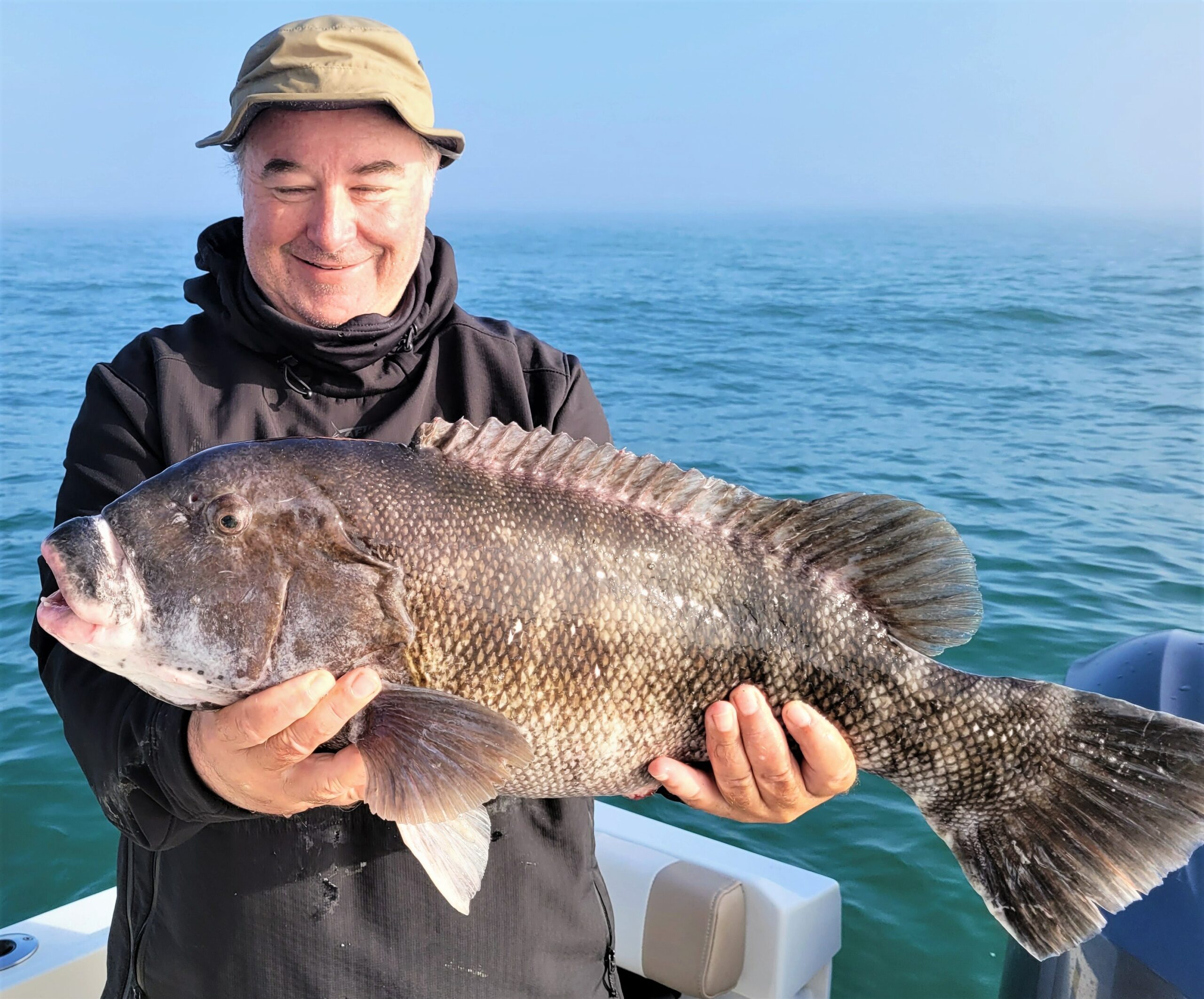 An outstanding tautog season closed and the black seabass season opened May 15th. The seabass bite was  very good; with several boats catching limits of jumbos. The Triangle Reef is a popular spot.
Dr Ken Neil sent in a report, "Saturday morning, I spent a little time on the flats then ran to Back River Reef and caught a dozen togs to 17 inches long. Two of the togs had tags in them. Today, we (Johnny Boyd and Stan Simmerman) hit a couple of ocean wrecks for the last day of the tautog season and the opening day of the sea bass season. We caught larger tog up to 28.5 inches long and an easy limit of sea bass.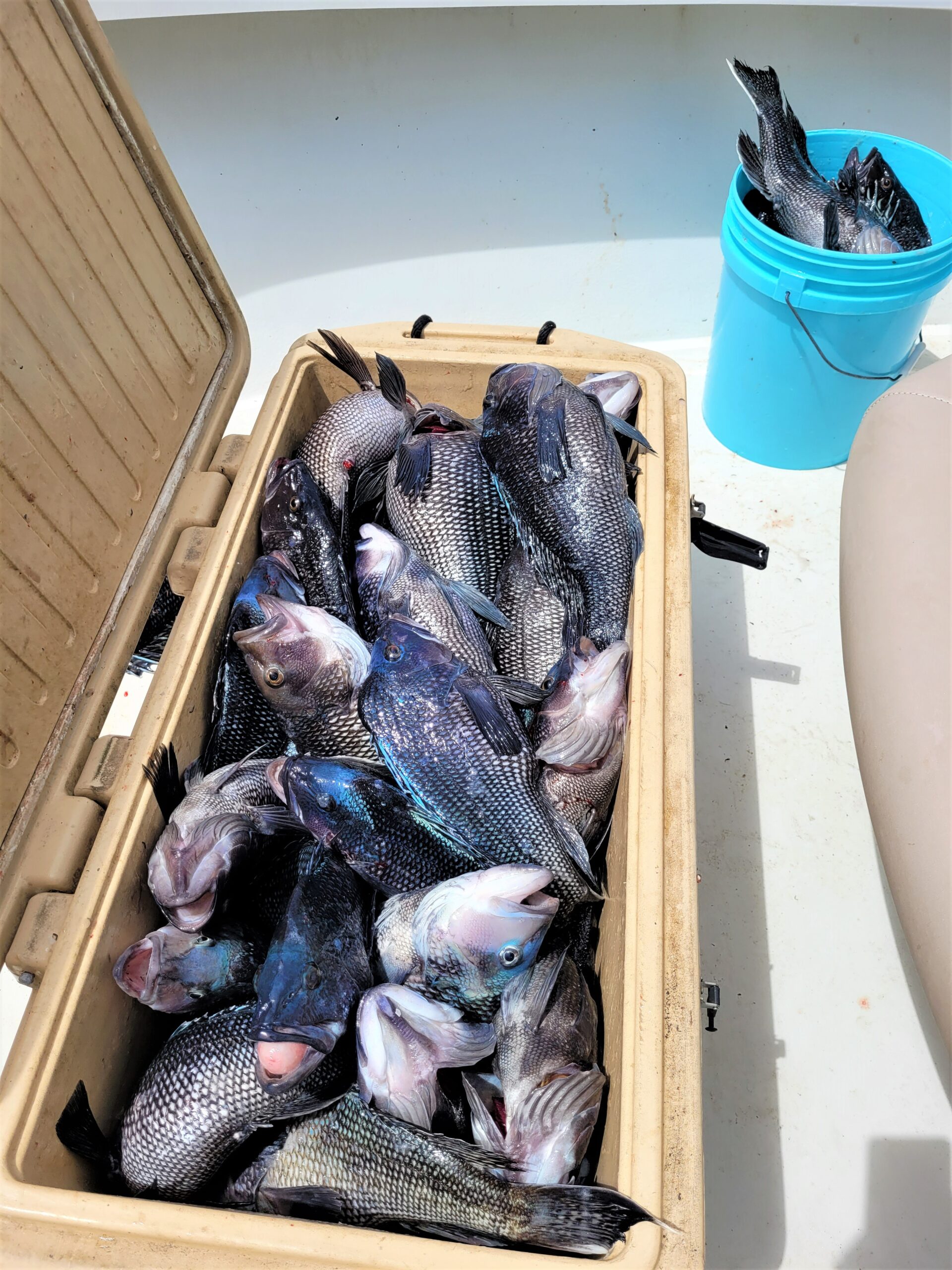 The spring black drum bite has been on fire, some really large ones have been landed. Some have topped 70 pounds, but the 20 to 25 ponders are best for the table. The best action is coming from Virginia's Eastern Shore, where fish are being caught seaside and bayside. Whole clam, peeler crab, whelk, peeler crab/clam sandwich, buck tails and lead head jigs are all good baits.
Large red drum are in their usual spots and cobia should be joining them, if they haven't already. Remember its unlawful to harvest or possess cobia before June 15 and a  recreational Cobia Permit from the Marine Resources Commission is required.
Sheepshead are feeding on crustacean clinging to the CBBT pylons. They can be caught using fiddler crabs, mole crabs or clam tight against the structure. Some large fish in the 12-pound range have been caught.
Flounder and speck fishing inside Rudee and Lynnhaven Inlets should keep getting better. Two good flounder baits are a buck tails dressed with a Gulp, or a minnow/squid sandwiches fished on a Sea Striker Fluke Killer.
Now that weather is improving look for VBSF sponsor charter boats to start finding spanish mackerel and bluefish along the oceanfront. Spanish usually show up when the water hits 70 degrees. They hit very small spoons like the 0S Drone or Clark pulled behind a small plainer.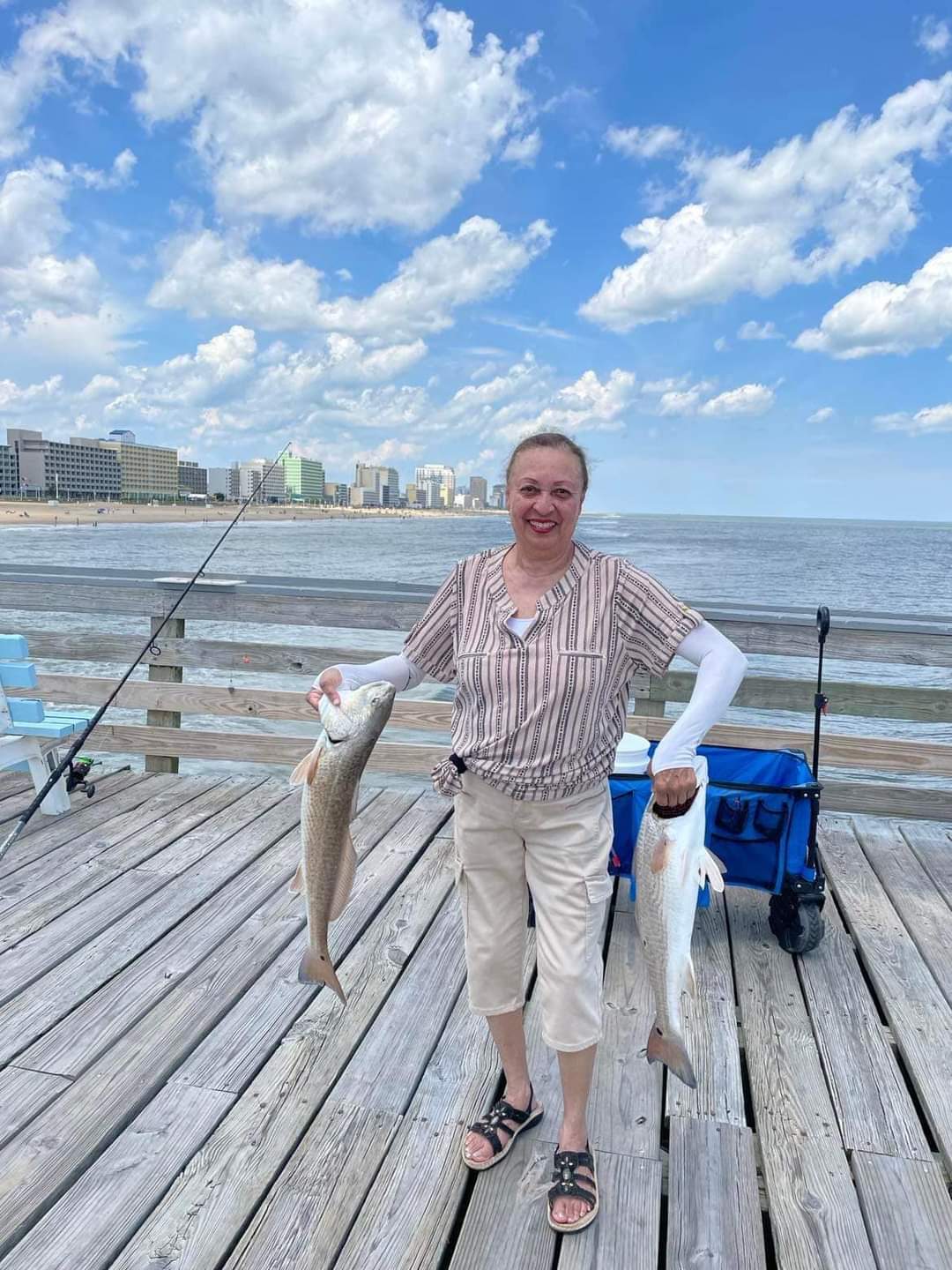 Virginia Beach Pier anglers are catching nice puppy drum, roundheads, rays, skates and spot.
Deep-droppers will be targeting tilefish, snowy grouper and other bottom dwellers.
In May boats running offshore to the south should start finding water temps in the upper 60's to 70 and begin picking up yellow fin tuna and eventually dolphin and billfish. Boats fishing off the OBX out of OI caught a lot of dolphin last weekend and Captain Ned Ashby on the Sea Breeze caught his first blue marlin of the season.