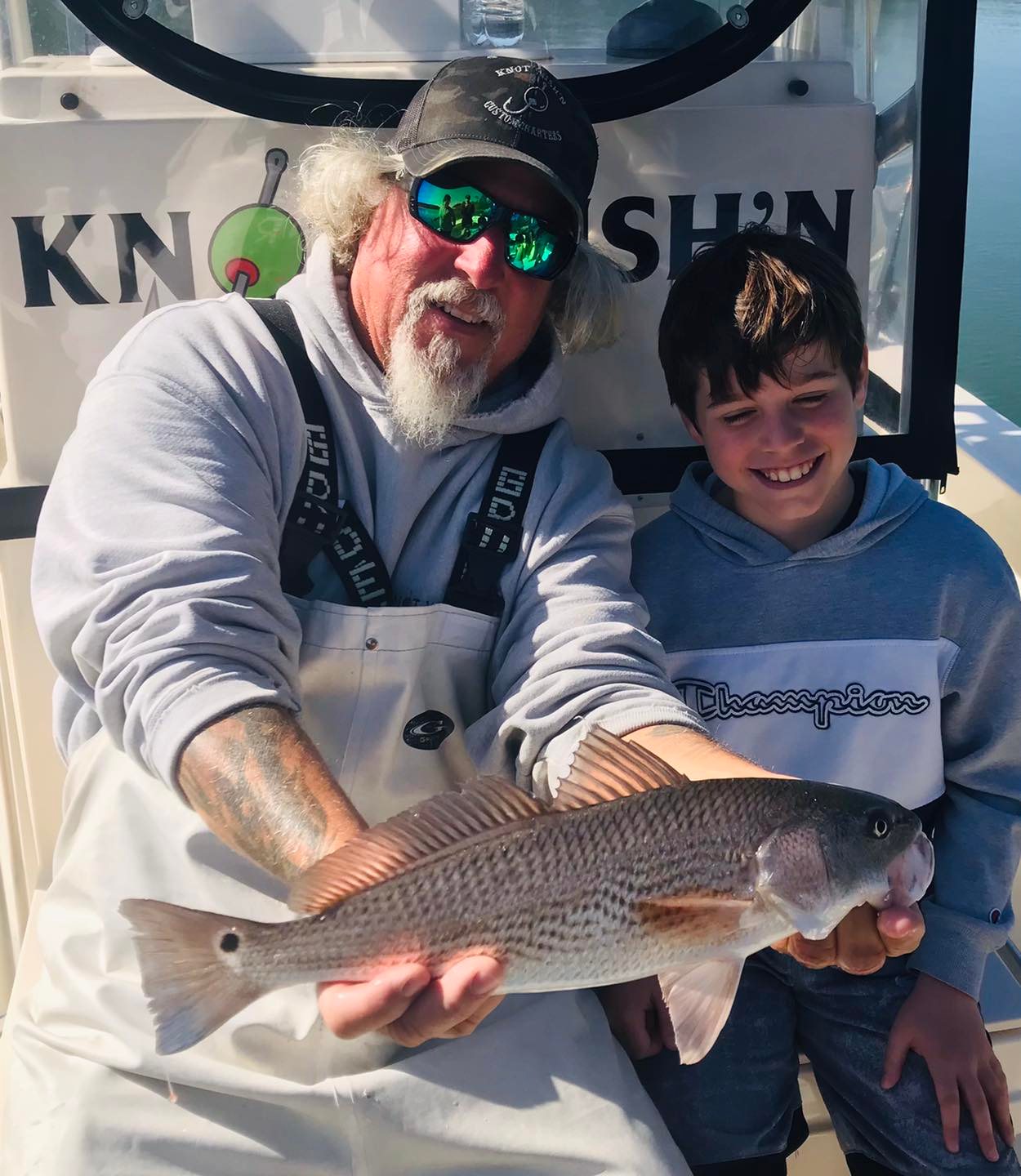 Not much fishing going on this week due to weather conditions. NE winds 25 to 35 kt and ocean waves 6 to 8 ft. The forecast calls for it to start settling down Thursday, so the weekend looks promising. Water temperatures in the Bay are 61 to 63 and river temps have reached 67 degrees.
Tautog fishing was outstanding before the blow and if we're lucky we might get in one more trip before the season closes May 15th.
Large schools of red drum continue to migrate along the coast on their way to the Chesapeake Bay. If you run across a school on the surface you'll be able to sight-cast them, but your best chance of landing one is to anchor up near the shoals at the northern end of the Chesapeake Bay Bridge Tunnel. Black drum are still a good possibility in the same area. Released red or black drum measuring 46 inches or more qualify you for a Virginia State citation award.
The much-anticipated Virginia sea bass season opens May 15th. The bass are plentiful and large. If you would like to get in on some great fishing contact one of the VBSF charter boat sponsors that runs seabass trips, AquaMan, High Hopes, Ocean Pearl charters.
Our upcoming cobia season should be good. Before the blow schools of cobia where migrating along the OBX on their way to the Bay. The water off Oregon Inlet was 67 degrees and anglers were sight-casting them. In Virginia its unlawful to harvest or possess any cobia before June 15. A recreational Cobia Permit from the Marine Resources Commission is also required to possess or land them.
Speckled trout are scattered in the marshes along the lower Chesapeake Bay and in local inlets. Long Bay Pointe Bait and Tackle said puppy drum are in the same areas inside Lynnhaven Inlet.
Starting Friday, nighttime air temperatures will remain above 60 degrees which will improve the inshore flounder bite. It's already off to a good start with most of the big fish coming from the inlets and tidal marshes on the Eastern Shore barrier islands.
More sheepsheads are arriving the Bridge Tunnel daily. Their numbers will peak in June and they will hang around until September. They love fiddler crabs, sand fleas or clams fished up against the pylons.
Schools of bluefish and spanish mackerel should start showing along the Virginia Beach shoreline very soon. Spadefish should start showing anytime as well. They will be available all summer.
Deep-droppers will be targeting tilefish, snowy grouper and other bottom dwellers.
In May boats running offshore to the south should start finding water temps in the upper 60's to 70 and begin picking up yellow fin tuna and eventually dolphin and billfish.