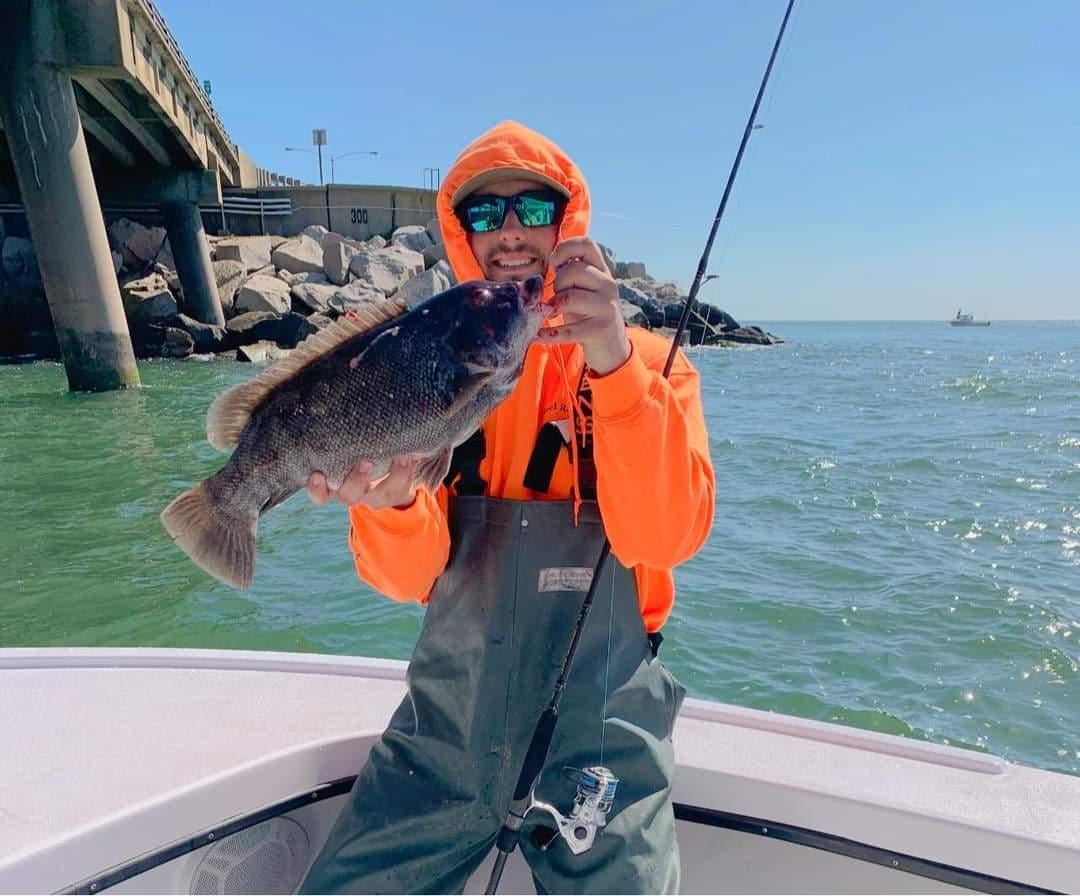 We have a cool start to the week, air temperatures in the 60's and low 70's. Warmer air returns next weekend. The water is trying to warm up. There are some deeper, cold pockets near the CBBT that are still 54 degrees and then some warmer water south of Rudee Inlet along the beach that has hit 60.
Tautog fishing remains excellent. Look for them around underwater obstructions, wrecks, reefs and rocks. Many anglers like to pylon hop along the Chesapeake Bay Bridge Tunnel. Blue crabs or fiddler crabs are the best bait, but some are caught using clam or whelk. The average size tog is 3 to 6 pounds, but in Virginia large ones can top 20 pounds. Dr Ken Neill, Stan Simmerman and Wes Blow ran out to the Triangle Wreck and caught a box of nice togs, tagged and released others, and caught four that had previously been tagged. They also caught some nice sea bass that should be there when that season opens May 15th.
Captain Peter Bregant's favorite fish, really, really large Sciaenops ocellatus (red drum), in the 30 plus pound class are arriving on the shoals at the mouth of the bay, Latimer Shoal and the shallow water near the northern section of the CBBT. Their numbers will continue increasing into May and action will peak early June. Anglers are trolling spoons over and around the shallows or anchoring on top and setting out lines baited with peeler crabs, fresh spot or menhaden.
A few black drum are being caught along the shallow channel ledge running from Fisherman's Island to north of Cape Charles. Good spots are Kiptopeake, the Cabbage Patch, the Concrete Ships, near the highrise and the 2nd & 3rd Islands of CBBT. Running tides, late afternoons and evenings and full moons are considered the best time to fish for them. Whole clam, peeler crab, whelk or a combination is the best bait. The average size Virginia black drum is 40 to 60 pounds, but they can easily top 100 pounds.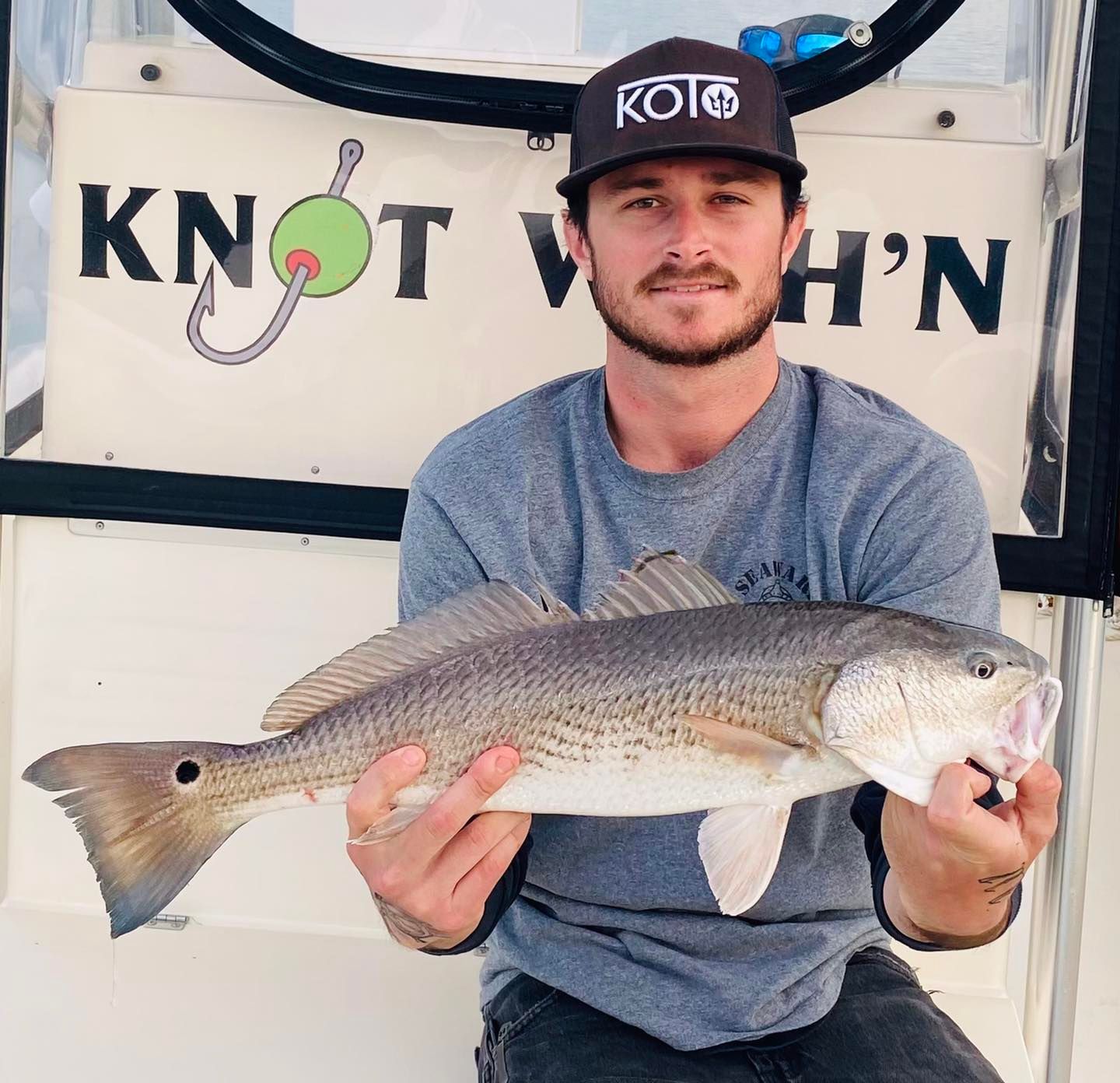 A few speckled trout and bluefish have been reported in Rudee and Lynnhaven Inlets. Numbers should increase. VBSF sponsor Capt. Jake Beck on Knot Wish'n Charters is still catching nice puppy drum inside Rudee Inlet. He said he has very few open charter dates left in April. So give him a call ASAP.
Flounder numbers are on the rise in seaside inlets. Some nice catches are coming from Wachapreague and Chincoteague on the Eastern Shore. Drift fishing with live minnows, or fresh strip baits fished behind bucktails are a good choice. Live spot or small mullet are best for big fish in deep water around the Chesapeake Bay Bridge Tunnel. The average size flounder in Virginia is 1 to 3 pounds, and the state record is a whopping 17 pounds, 8 ounces. It was caught at the Chesapeake Bay Bridge Tunnel.
Offshore yellowfin and blackfin tuna action is picking up off the OBX's. Boats out of Hatteras are picking up the first dolphin of the season.