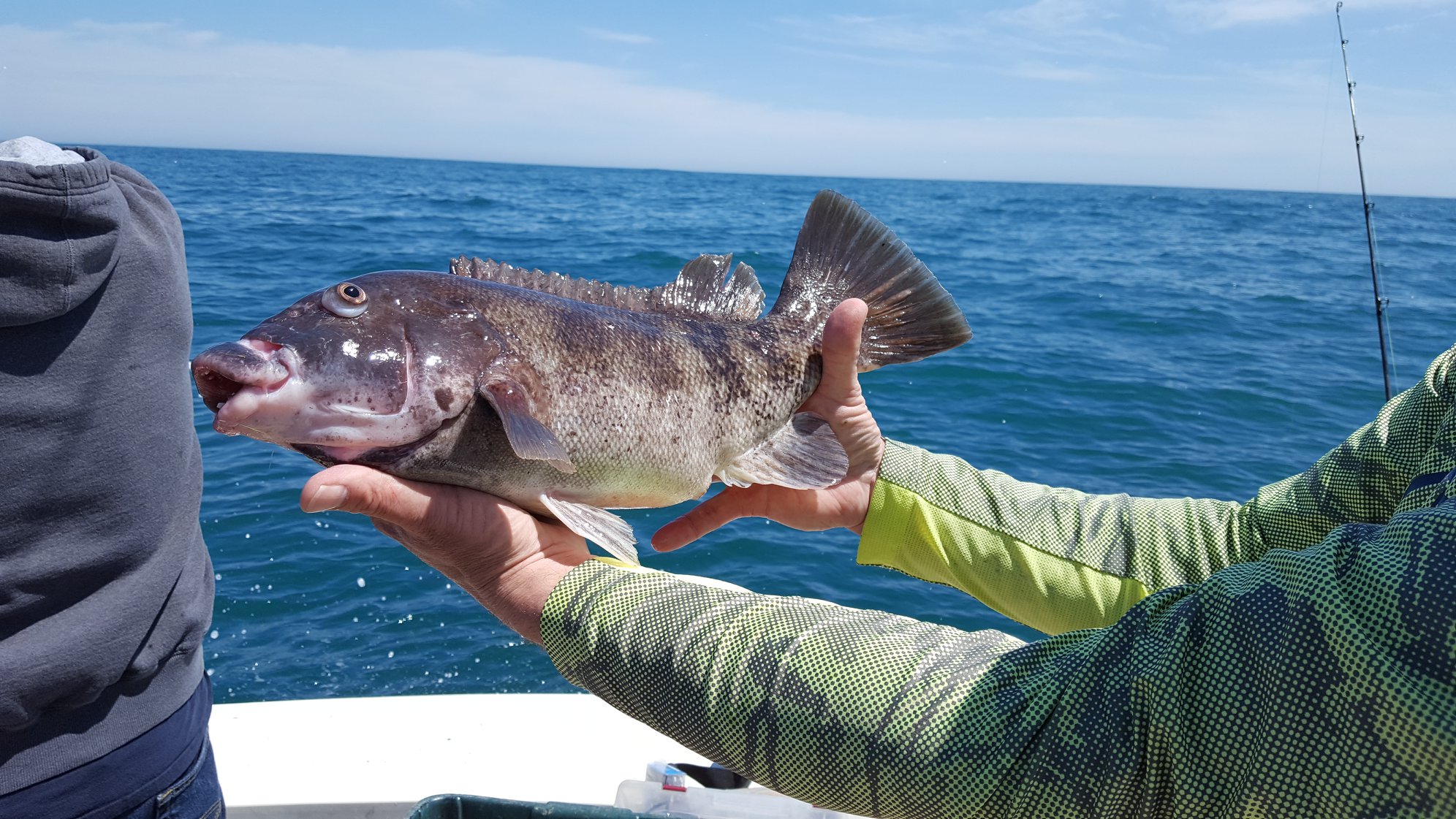 By TH Spangler | Connie Barbour
With water temperatures in the mid fifties our tautog fishing is red hot. Anglers are finding taugs around most inshore structures. Favorite spots include the tower reef area, the Cape Henry wreck, the rock islands of the CBBT and around the concrete ships.
Flounder fishing is picking up every day especially in the shallows on Virginia's Eastern Shore. Chincoteague, Assateague, and Oyster are producing fish to 5 pounds. Drifting minnows on flounder rigs inside the seaside inlets is the favored method. Remember, large baits for large flounder. Flounder are also being caught inside Virginia Beach's Rudee Inlet.
The black drum bite is on. Anglers using fresh clams for bait are catching large fish near the Eastern Shore. Some extra large black drum have also been landed from the surf.
Our big Red Drum bite always closely follows our peak black drum bite …. the reds are right on time. Fish are showing up along the beach from sandbridge and north to the eastern shore. These fish will be plentiful in the lower bay over the next several weeks.
Croakers are biting off Ocean View and in rivers feeding the bay. Croaker sizes will continue to increase all summer. A few speckled trout and some puppy drum are being caught inside Rudee Inlet, Lynnhaven Inlet, Mobjack Bay and areas north.
The Virginia Trophy Rockfish season opened May 1st and runs until May 16th. There is a 36 inch minimum, and a 1 fish per person, per day limit. Check the VMRC website for exact regulations.
Down on the Outer Banks of North Carolina anglers fishing Cape Point caught mostly sharks last week. To the south, Frisco anglers caught puppy drum, black drum and a few sharks.
On the northern OBX surf anglers found slot size red drum and good numbers of bluefish and a few rockfish. Anglers fishing the Little Bridge on the Nags Head – Manteo causeway caught catfish, stripers, small bottom fish.
Here's the OBX pier rundown. Avalon: Trout. Nags Head: Bluefish. Jennette's: Puffers, Shad, Skate, and small Stripers. Outer Banks: Toads and lots of Skate.
The Outer Banks Gulf Stream charters have been returning to the docks with yellowfin, blackfin and mahi. Good to see some mahi, look for many more to follow.
Water Temps
CBBT: 57.4 F
Cape Henry: 57.0 F
Kiptopeke: 57.6 F
Duck NC Pier: 63.6 F
Oregon Inlet Sound side: 64.8 F
OI offshore Buoy @ 60 feet: 55.9 F
Hatteras Surf: 65.8 F
Diamond Shoals Tower: 65.7 F