By Staff | TH Spangler | Connie Barbour
It's time to roll, the fish are biting!
Tautog fishing is excellent around the rock islands of the Chesapeake Bay Bridge Tunnel, at the Kiptopeke concrete ships and on near shore wrecks. Dr Ken Neill and crew fished a couple of inshore wrecks over the weekend. They ended up with 17 tautog, a pollock and released a lot of sea bass. Our sea bass season opens again May 15.
Large black drum moved into the lower Chesapeake Bay this week. Some large ones were boated and a few smaller fish were landed in the surf. A couple of big red drum were also boated. Red drum fishing along Sandbridge and on the lower Chesapeake Bay should get red-hot this week. Smaller puppy drum are being caught inside Rudee Inlet.
Flounder are being caught seaside on Virginia's Eastern Shore near Assauteague and Chincoteague by anglers tossing jigs or drifting live minnows on flounder rigs. The flat fish have also entered Virginia Beach's Rudee Inlet.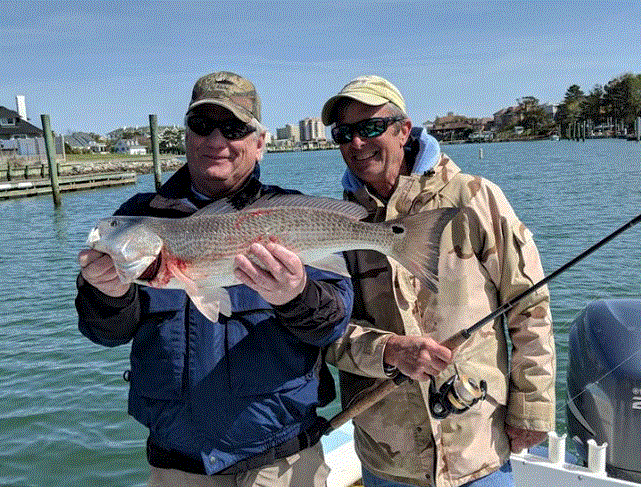 Speckled trout are around, but good luck finding someone to share  the location of his or her hot spot!! Try the shallows around Rudee and Lynnhaven Inlets.
Small striped bass, puppy drum and a few speckled trout have been caught up the Bay in rivers feeding areas like Mobjack Bay.
The Trophy Season for striped bass opens on Tuesday. Good numbers of school-sized fish have been available through the lower Bay, with bigger ones being found to the north.
Croakers are now available. Anglers fishing Buckroe Pier caught the first of the season this week.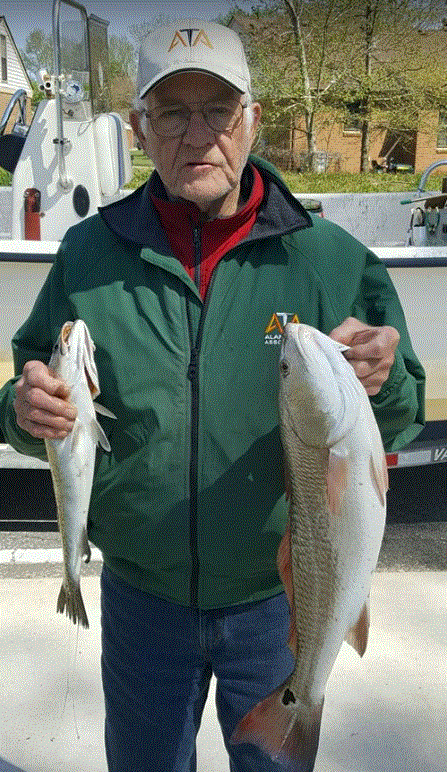 A few boats headed offshore Virginia Beach to deep drop. They reported good catches of golden tilefish, tautog and bluefish. They released some seabass and dogfish.
In North Carolina the big red drum and big chopper blues are still being caught at Cape Point. The bluefish are being caught from Avon,  southward.  Surf anglers are also finding blow toads and sea mullet.
Anglers fishing the little bridge on the Nags Head Manteo causeway are catching small stripers.
Last week Avalon pier anglers caught shad, trout and puppy drum. Nags head pier anglers landed mullet and shad. Jennette's pier anglers caught puffers, sea mullet, gray trout, spot and sand perch. And Outer Banks pier anglers caught blowtoads, sea mullet and shad.
The Outer banks offshore fleet has been limiting out on yellowfin tuna and catching some blackfin tuna and mahi. There was a sailfish release registered this week.
Water Temps
CBBT: 55.4 F
Cape Henry: 55.0 F
Kiptopeke: 54.1 F
Duck NC Pier: 53.4 F
Oregon Inlet Sound side: 55.4 F
OI offshore Buoy @ 60 feet: 51.4 F
Hatteras Surf: 61.2 F
Diamond Shoals Tower: 66.2 F