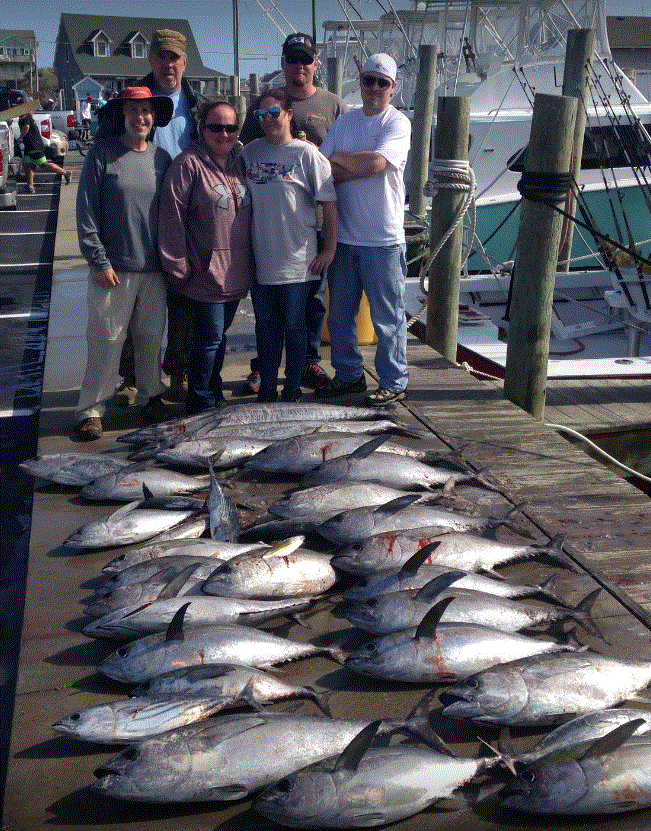 By Staff | TH Spangler | Connie Barbour
Flounder reports are starting to roll in from Virginia's eastern shore  Look for them to start showing up in the bay very soon. A few red drum have also been caught on the eastern shore.
Some puppy drum and speckled trout have been reported inside Rudee and Lynnhaven inlets.
Tautog catches are picking up at the Chesapeake Bay Bridge Tunnel and on other structures located in the lower bay. Look for action on all four of these (flounder, drum. tautog and trout) to really start picking up now.
Surf fishing on Hatteras NC beaches has been excellent. Last week anglers fishing at the Point near Buxton caught lots of citation red drum. As many as 15-20 fish per day were being recorded at local weigh stations. A good number of puppy drum are also being caught in the same location. Both large and small drum are being caught using cut fresh mullet on drum rigs. There are a lot of dogfish mixed in with the reds, and a few bluefish up to 32" have been beached. With water temperatures rising, expect to see more bluefish in the coming weeks. Black drum, sea mullet, blow toads and croakers are also biting in the surf. OBX pier anglers are catching  puppy drum, skates, dogfish, and puffers.
The OBX offshore boats are catching lots of yellow fin, big eye, black fin tuna and a few wahoo. They have also found a few blue fin tuna but the blue fins are catch and release only at this time.
Water Temps
Cape Charles: 49.1 F
Cape Henry: 53.4 F
Kiptopeke: 54.0 F
Duck NC Pier: 47.7 F
Oregon Inlet Sound side: 66.2 F
OI offshore Buoy @ 60 feet: 55.0 F
Hatteras Surf: 63.9
Diamond Shoals Tower: 70.9 F