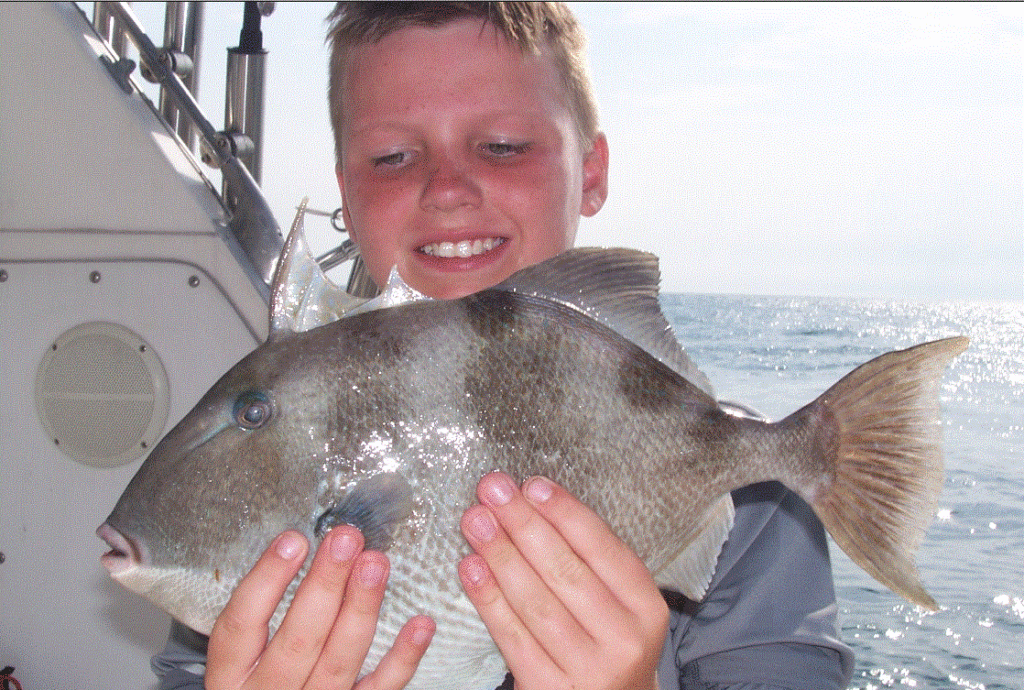 The bluefin tuna that were hanging on the Fingers seem to have moved on. They have been replaced by yellowfin tuna in the 40-pound class. Dolphin and some wahoo are also being caught at the Fingers. More billfish are showing up out around 100 fathoms. There are amberjack at the southern towers. Spadefish are at the Chesapeake Light Tower and over most of the coastal wrecks. Triggerfish and flounder are also on the wrecks.
Spanish mackerel are being caught along the oceanfront where schools of big red drum and cobia are also being encountered. Some nice flounder are being caught at the CBBT. Big sheepshead are on the structure as are spadefish and good numbers of triggerfish. Spanish mackerel are all over the lower bay as are cobia. Some of the better cobia catches are being made up in the bay near Windmill and even further but they are everywhere. Flounder are also everywhere and flounder fishing is the best it has been in several years. The best catches are from structure like the CBBT and the coastal wrecks but drifting the historic bay flounder spots is producing fish. Some nice flounder are being caught in the York River.
Puppy drum and some speckled trout continue to be caught on the flats and in the York, James and Back Rivers. Wherever there is some eelgrass. Big red drum can be found anywhere in the lower bay but the most likely near the mouth of the bay and on the Eastern Shore side of the bay.
The PSWSFA Youth and Ladies Croaker and Flounder Tournament is currently underway and will continue through the end of July. There is no registration fee. Ladies and children under the age of 16 are eligible if they are club members or if they are fishing with a club member. Winners are determined by the weights of the heaviest flounder and croaker. Weigh your fish are any weigh station and use the regular club entry form. The awards for this tournament will be given out (along with the awards for the Spot Tournament) at a club picnic at Dare Marina on September 24.
At the August 15 PSWSFA meeting, we will have Stan Simmerman talking to us about swordfish, mainly because he is infatuated with the things. Meetings are free and you do not need to be a member to attend: www.pswsfa.com .